Have you noticed a recent dip in the number of likes on your company's Facebook page? Don't worry, because you're not alone. And there's a good explanation for why some Facebook users reportedly stopped "liking" your page.
Facebook recently made some changes to the way page likes are counted on Facebook for business pages. In the past, likes from deactivated Facebook accounts were still included in a page's total like count.
Earlier this year, however, Facebook stopped counting these likes in audience statistics. Why? Because they wanted to make audience data more meaningful for businesses while making the number of likes on a page more accurate and up-to-date.
This means any likes your page may have received from Facebook users who have voluntarily deactivated or deleted their accounts have disappeared from your business page's like counts.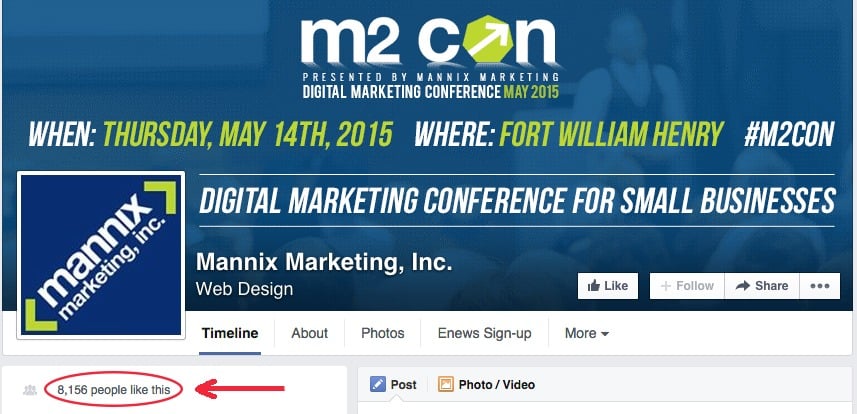 What Does This Change to the Like Count on Your Business' Facebook Page Mean?
Although the number of likes on your page may have decreased, this change in Facebook's policy is actually beneficial to businesses for several reasons.
Firstly, removing likes from users who have deactivated their Facebook accounts ensures better accuracy in the page stats and audience data you're analyzing. In other words, the information you are receiving is related to Facebook users who are actively following your business on Facebook.
Generally speaking, better data leads to better decisions.
Secondly, Facebook already filters out any comments and likes on your page's posts from deactivated Facebook accounts. This follow-up adjustment ensures that data is now consistent across all aspects of your business' Facebook page.
Facebook Likes: Less is More
Before taking a moment of silence for your lost Facebook page likes, keep in mind that the likes removed represent individuals who were no longer active on Facebook. The likes that remain are the likes from your "true" followers (i.e. Facebook users who actively follow your company's updates to this very day).
Your page statistics will no longer be inflated with likes from users who have removed or deactivated their Facebook pages, giving you a more accurate portrayal of the Facebook users actively engaging with your business' Facebook page.
Facebook for YOUR Business
Have questions or need professional help managing your company's Facebook page? Give us a call today at 518-743-9424! Our digital marketing strategists would be happy to help you set up a Facebook page for your business or work with you to optimize your existing Facebook page.
Looking for more insight about Facebook as a marketing tool for your business? Check out our other posts about Facebook for more tips and information about the world's most popular social networking site.