As I mentioned in Part I of this Instagram series to parents, Instagram is a social sharing platform that is far too unfamiliar to parents who have banned other social websites, like Facebook or MySpace.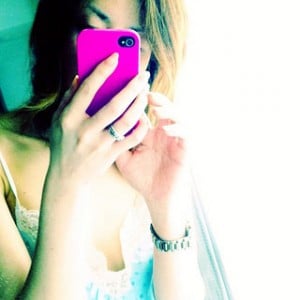 After having learned my tween daughter was using it, I tried Instagram out for myself, and I'd like to share with you what I've learned and 10 things I believe every parent needs to know about Instagram.
10 Things Every Parent Should Know About Instagram:
Instagram is social.
Like Facebook, you are supposed to be 13 to use it.
Like Facebook, bullying does happen, but this is socially policed and deleted when flagged.
Inappropriate photos can be posted, but (unlike the web) they are socially policed and flagged for deletion when found.
Like Twitter, hashtags allow you to search for categories of interest. If your child is using #hashtags, this allows anyone to find their posts, though not necessarily everyone can see them.
Instagram is creative (more so than Facebook).
For the most part (to me anyway), it seems much more innocent than Facebook and more creative. Most kids use it to post cool photos of what they are doing or themselves.
Parents, it's not cool when you post comments on your kids photos (haha).
Unlike Facebook (and this I really like as a parent), you can not (at this time) categorize your followers and post some photos to some people and hide from others. For example, if you are your child's friend on Facebook, you most likely see
only the posts they want you to see, like "I love math," not what they are really doing or thinking as they can selectively post on Facebook. But on Instagram, what they post to one, they post to all, so you CAN see what they are posting.
This is the MOST important, everything your child posts on Instagram is PUBLIC by default. Every picture, every comment about where they go, what they do and what they see. If you allow your child to use Instagram, be sure they have changed their privacy settings to PRIVATE.
Next up, I will share with you the reasons why I am ALLOWING my daughter to continue using Instagram (and the conditional boundaries I have set).
Addendum to this series:  You may of heard that as of January 16, 2013 Instagram's privacy policy was going to change with  Instagram claiming the rights to any photos posted on Instagram which means they could have sold your photos!  This caused an outrage within their community! Great News, Instagram backed down: Privacy Settings are back and they don't own your photos or posts!  Thanks Instagram for listening to your community!