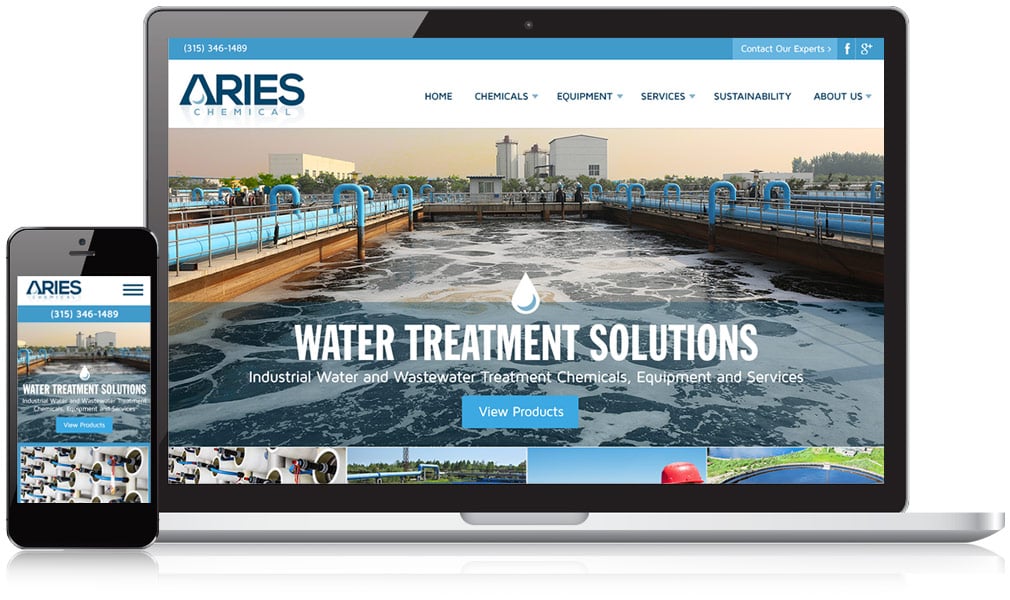 Monthly SEO Program & New Website Results in 127% Increase in Organic Search Traffic
Aries Chemical, Inc. provides water treatment solutions to industrial and municipal clients throughout the U.S. Despite a solid reputation for delivering expert services, high-quality products, and reliable solutions, the existing website wasn't a clear reflection of the Aries brand. After taking a deep dive into their business, goals, and competitive analysis, we set out to create a modern, user-friendly, easy-to-update website designed for enhancing the way Aries Chemical communicates with their audience.
The Results
127% Increase in Organic Search Traffic
144% Increase in Keywords Generating Traffic
14 #1 Placements in Search Engines
SEO Program for Wastewater Treatment Equipment Manufacturer
Through a carefully planned SEO program, Aries Chemical and Mannix Marketing have seen a steady increase in targeted traffic to the website that is looking for exactly what Aries has to offer. By starting with keyword research to find the phrases that are being searched on and applying SEO fundamentals to the site, they have built a great base for which to continue to grow their SEO program and capture even more traffic and new customers.
Keyword Placement Highlights
#1 in Google for 'chemical equipment installation,' 'defoamers for wastewater and papermaking' and 'on-site water treatment pilots'
#1 in Bing for 'chemical equipment installation,' 'defoamers for wastewater and papermaking,' 'industrial cleaners sanitizers' and 'on-site water treatment pilots'