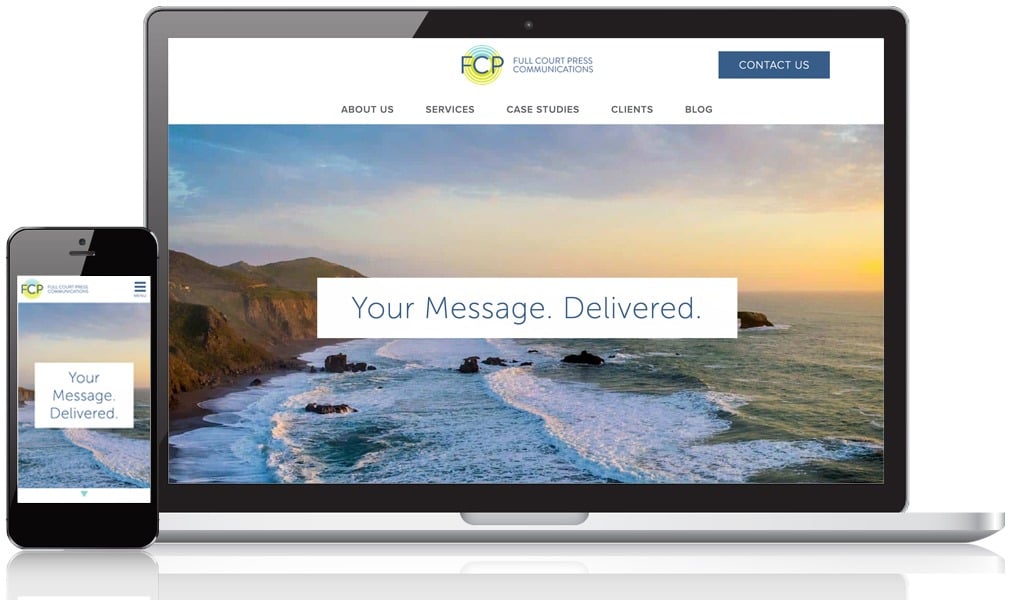 Communications Agency Website Design Results in 38% Increase in Organic Traffic
Based out of Oakland, California, FCP specializes in PR work for foundations, nonprofits, local government, and social enterprises. In their communications agency website design, it was important to develop a trustworthy, streamlined brand voice while showcasing partners and case studies.
FCP Communications offers a variety of services for their PR clients such as media relations, crisis communications, and communications planning. It was crucial to build out homes for each service offering on the site for maximum SEO visibility. In completing this website design, Mannix assisted FCP Communications in completing another crucial digital marketing component to amplify brand perception and drive qualified leads.
38% More Organic Traffic
1.5X Time on Site
116% More Sessions