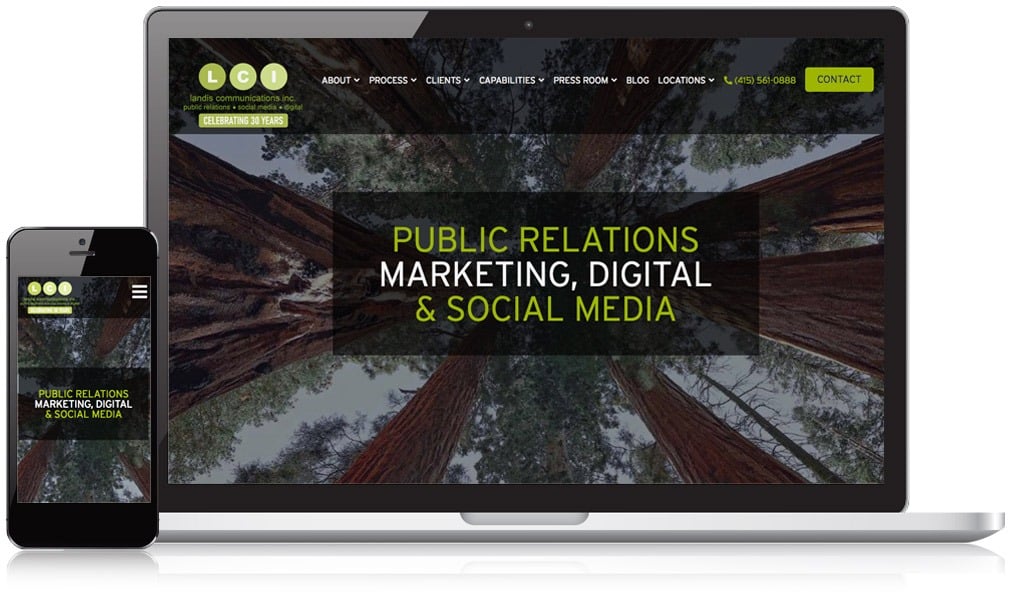 Improved Site Performance Results in 106% Increase in Email Inquiries
Landis Communications was seeking a website overhaul that would provide an improved user experience.  They wanted a faster loading site that would perform better on mobile devices (and for Google).  And not only did they want their site to look good and perform well but they wanted that experience to be exceptional no matter what size screen or device their visitors were using, and that called for a new responsive design.
The Results
106% Increase in Forms and Emails
24% More Page Views
74.4% Decrease in Load Time
With a faster loading site, visitors are staying on the Landis Communications site longer, visiting 24% more pages per visit.  Their bounce rate is also down by nearly 5%, meaning more people are taking action while on the site.  Performance matters!
You folks are the best partners. We are so thankful to have such a trusted resource for so many years. And the payoff has been huge for us.
David Landis, President | Landis Communications