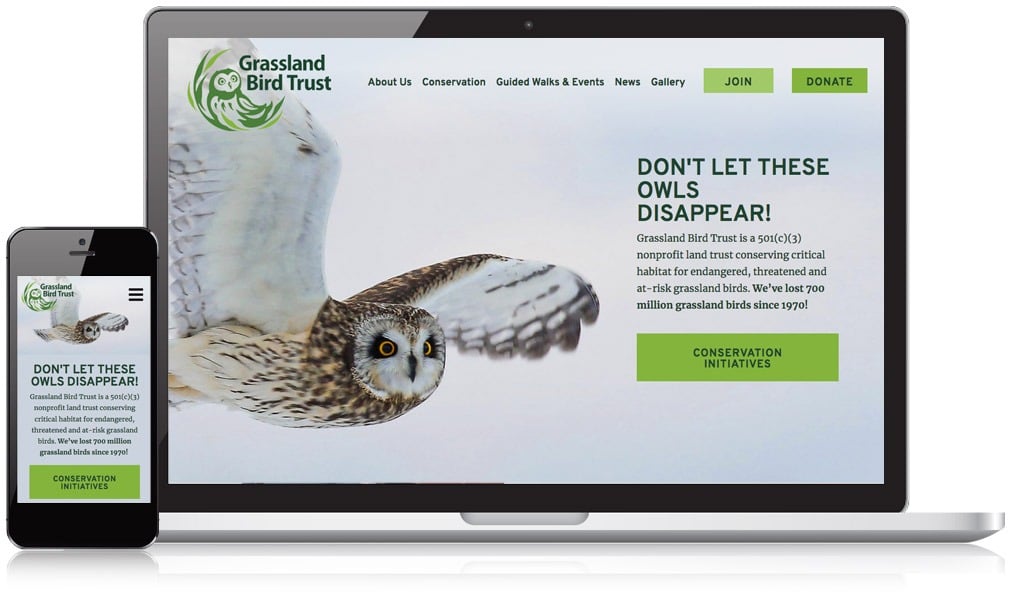 Non-Profit Website Designed For Optimal Conversions
When Grassland Bird Trust approached us to assist with their new website design, they were in need of a fresh, modern, easy-to-use site that would visually and verbally entice users to visit the birding center and attend events, as well as encourage donations and involvement in the raptor's cause. Mannix Marketing was eager to work on such a worthwhile project.
Our partnership began with a strategy session where we could garner an in depth understanding of Grassland Bird Trust's goals, target market and unique offerings. From there, we designed a website with bold, prominent navigation and strategically positioned talking points and calls to action for maximum impact. Ample breathing room between content, images, calls to action, and lead generation forms further created a great user experience. The new design was also optimized for performance on desktop, tablet and smartphone devices. This responsive design not only boosts visibility in search engines like Google, but it also strengthens their chance of converting more visitors into leads.