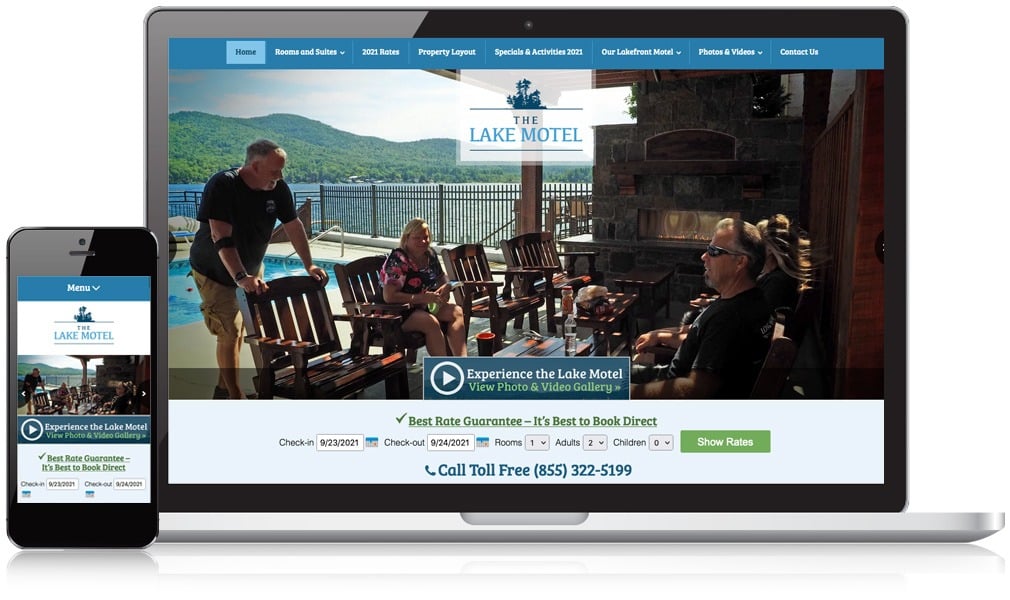 Lake George Motel Gets Website Redesign To Showcase All It Offers
Lake George's Lake Motel needed a site that emphasized how very perfect it is for a sunny getaway. A staple of Lake George, the Lake Motel embodies what it's like to spend your summer in the Adirondacks.
Striking blue hues and a phenomenal photo slideshow greet visitors upon arrival to the site. The Lake Motel has a prime location on Lake George; those staying at the resort can sit by the pool while surveying the beauty of Lake George! By including rates, accommodations, guest reviews tabs, and a wide array of clear, professional photos- this site helps the Lake Motel show off all it has to offer.