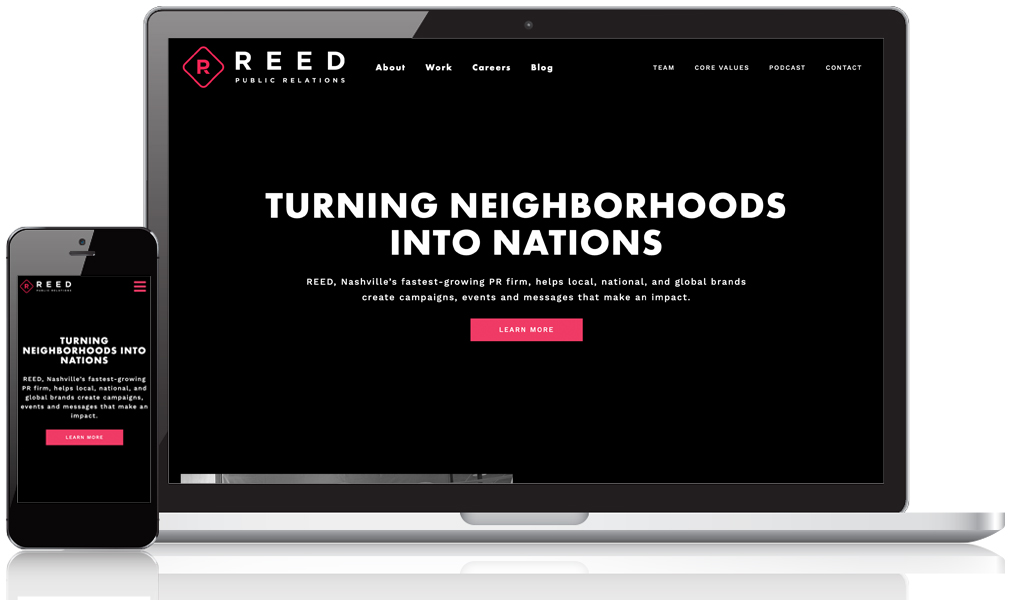 Website Redesign Results in Better Leads and Clients
Reed Public Relations' new website resulted in a staggering 419% more site visitors, 370% more site visits, and a 568% increase in traffic from organic search. Reed PR had heard about Mannix Marketing's success in driving qualified leads with digital marketing through another PR agency that experienced high-quality results. So, they hired us to work along with their talented designer Blake Allen to create a fast-loading, SEO-friendly website. The results: within 2 weeks Reed PR landed a high-profile client that found them because of their new website.
The Results
5.6X more Organic Search Traffic
419% more Site Visitors from All Channels
100% increase in conversions
Additional PPC Advertising Program
After the website redesign, Reed PR elected to have Mannix create, optimize and manage a paid search account for them. With these new Google search campaigns Reed PR was looking to increase their presence in specific industries. The campaigns launched with a small budget and increased the spend as measurable goals were achieved. The success of the paid search program last year was such that 54% of leads generate on the website (phone calls and form completions) came from traffic generate by the paid search account.