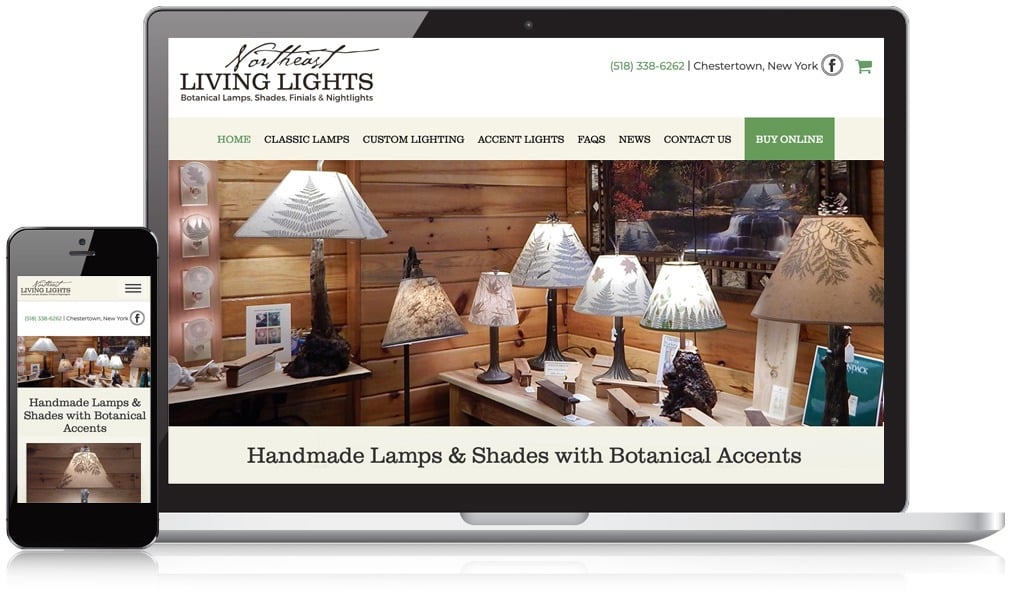 Home Lamp Company Gets New Website To Reflect Their Unique Style
Northeast Living Lights creates botanical lamps, lamp shades, and accent lights. Like the custom, handmade lamps and lampshades they sell, Northeast Living Lights needed a custom designed website to reflect the high-quality, rustic, forest-y nature of their brand and products.
Custom Website Design for Botanical Lighting Store
Layouts display large images of lamps, lampshades, and other lighting products in a visually appealing manner. Being able to feature large product images on the website makes it easier for Northeast Living Lights to showcase the detailed elements of their hand-crafted pieces.
Visitors can browse products, get answers to frequently asked questions, and contact Northeast Living Lights from their desktop, tablet, and smartphone as this mobile-optimized responsive website is designed to be user-friendly across devices.