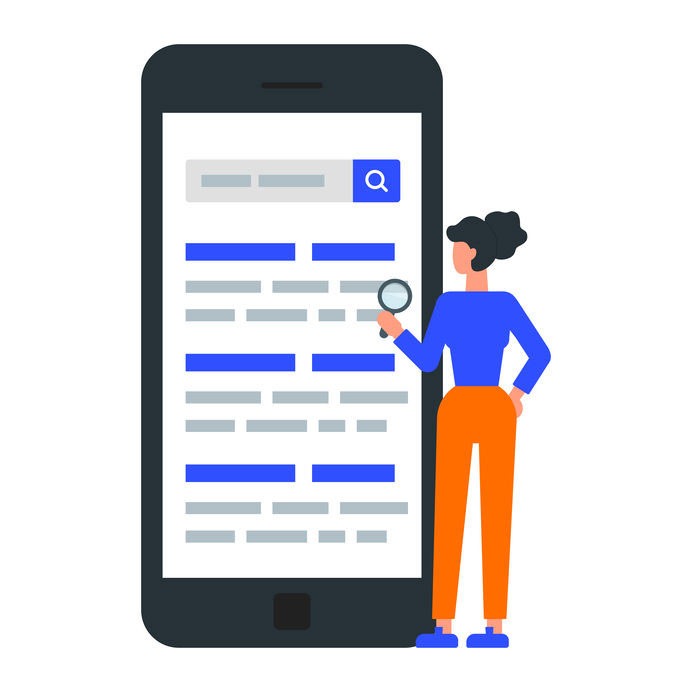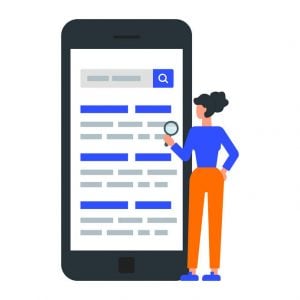 As digital marketers, we hear it all too often from new clients, "We are so much better than that competitor! So why is their website ranking higher than ours on Google?" The fact is, while your competitor may fall short in the real world, Google's opinion is based on online appearances, and the two may not always coincide.
There are a lot of reasons why a business that you deem unworthy is ranking well in Google, some of which are known to Google and Google alone. However, as SEO experts, we've uncovered several explanations as to why this happens, and we've used this knowledge to help many clients overtake their competition.
4 Reasons Why an Unworthy Competitor is Ranking Higher than You in Search Results
Unfortunately, not-so-hot businesses can still have really great websites. Here are some of the reasons why Google may be giving your competitor's site more weight than yours.
1. Relevance
Google may think that your competitor's site is more relevant to a particular search term than your site is. We know, impossible, right? Here's the thing, you may think your website is relevant to a specific topic or search term, but is it clear to the Google bots crawling your site? One particular client came to us wondering why they weren't getting found for "eye doctors in Southlake TX", but upon further examination, we discovered that they didn't actually have the words, "eye doctors in Southlake TX" anywhere on their site. They mentioned eye care, eye exams, eye glasses, but not specifically eye doctors.
While the Google bots are becoming infinitely more intuitive and intelligent, there's nothing like spelling it out for them in black and white. Be sure to include important keywords in your title tags, H1s and on-page content whenever it makes sense.
2. Reputation
As a rule, Google prefers pages that are both relevant and reputable. Reputation is determined by several factors, including things like online reviews, your Google My Business page, and backlinks. Using the latter in an example, let's assume that your webpage and your competitor's webpage have the same relevance to a user's search. Google will give the top position to the site that has more trusted websites linking to it. In fact, many sites that are ranking well have a few quality backlinks from .edu or .gov extensions, and the anchor text on these trusted sites also matches the keyword that is being searched.
While you can certainly try to solicit backlinks from authoritative websites yourself, interlinking to pages within your own site will also help with ranking, as will positive online reviews and an optimized Google My Business page.
3. Content
Both the quantity and the quality of a website's content affects ranking. Back in 2011, a Google algorithm update made it possible for Google to determine if a website has duplicate content, or content that is too thin. Google also compares the content on each website against others within the same space. So, even if you aren't impressed by the text on your competitor's site, if they are the only one writing about a particular topic, Google is likely to consider it high-quality.
The key is to infuse your own site with lots of useful, original, well-written content and keep it fresh by adding to it regularly, perhaps through a blog. Look at your competitor's site to see how they describe their products or services, and see what topics they are covering on their blog, and then, set out to make yours better.
4. Age
Like the old adage, "age before beauty", it's a cold, hard fact that the longer a website has been around, the better it tends to rank. Whether we like it or not, age matters in the digital world and Google rewards longevity. You can build a beautiful new site with all the bells and whistles, add high quality content and relevant, reputable links, and you still won't get as much traffic is an older site in the same space.
You're only option here is to be patient and give it time. Assuming you are continually working on improving your site, the older it gets the more search traffic you will typically receive.
How to Overtake Your Competition in the SERP Battle
Rather than getting hung up on your competition, focus on improving your own website. Fresh, rich keyword-infused content, relevant interlinks and backlinks, positive online reviews and an overall user-friendly experience on site, as well as a strong presence offsite, i.e., on Google My Business and social media, will help you gain traction in the SERPs over time.
Ultimately, if you're unhappy with where your site is ranking in the search engine results, it's probably time to invest in search engine optimization.
Not sure where to start? Give Mannix Marketing a call at 518-743-9424 or schedule a free 15-minute SEO Consultation and we'll chat about your needs and budget.