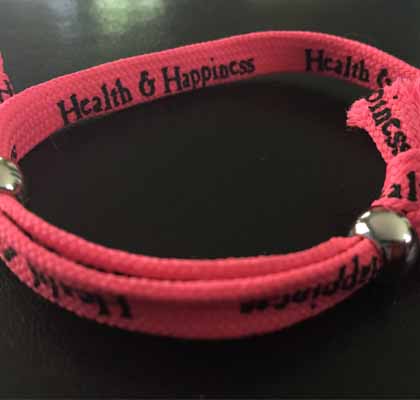 At Mannix Marketing, we believe in supporting the communities and non-profits around us.  Our employees give their time by serving on many committees and boards for the organizations that matter to them.  Empathy is one of our core values, and our team genuinely cares about the world around them.  That makes supporting these organizations as a company easy to do as we all believe that we are fortunate and should give back to the community around us.
Contributions to causes exceed 13% of our total gross sales
We have done well by doing good, we are in a unique position to help non-profits and the community at large due to our regional digital marketing presence.  From September 2016-September 2017 – the percentage of work, services and donations exceeded 13% of our total gross sales.
In addition to our time, some of the ways that Mannix Marketing supports the community are as follows:
Here are some of the amazing organizations that we support with donations, event marketing  in-kind donations, and/or sponsorships
Adirondack Balloon Festival
Albany Center Gallery Gala
Irish 2000 Music & Arts Festival
Albany Police Athletic League – Lights in the Park
Lark Street BID – LakeHouse Halloween, Winter Wonder
March of Dimes Signature Chef Auction
Saratoga International Flavorfest
Chapman Museum – Wine and Food Festival & 2017 Wild Whiskers Beard Contest Sponsorship
Adirondack Ballet Theater
Rotary of Glens Falls Rotary 5K
National Downs Syndrome Society
Rotary of Saratoga – Home Show
Christ's Church of Albany Ignite / Serve
Adirondack Wine and Food Festival
Colonie Senior Services Centers, Inc. 2017 Warmth of Wine Event Sponsorship
Linda, The – WAMC Performing Arts Studio
American Cancer Society 2017 Red White & Blue Party Gala Sponsorship
2017 Glens Falls Brewfest
Alliance for Positive Health / AIDS Council Dining Out for Life & BOO-jolais Wine Celebration
The Great Upstate Boat Show: ENYMTA-… 2017 Great Upstate Boat Show
St. Anne Institute 2017 Wine, Dine & Stein Event
Winter Raptor Festival 2017 Winter Raptor Fest Sponsorship
Wesley Community 2017 Annual Gala Sponsorship
Equestricon 2017 Sponsorship
Chestertown Farmers Market
City of Albany Tulip Fest 2017
Interfaith Partnership For The Homeless Taste of Albany Sponsorship
Lake George Elvis Festival
Saratoga Bridges 2017 & 2018 The White Party Sponsorship
St. Sophia Greek Orthodox Church 2017 Greek Festival
2017 GLSEN Gala Sponsorship
2017 Hidden City House & Garden Tour Sponsorship
Pride Center of the Capital Region 2017 Capital Pride Festival
Saratoga Hospital Foundation 2017 Cantina Kids Fun Run, Summer Gala & Golf Invitational
Senior Services of Albany Travers Wine Tasting Sponsorship
2017 Saratoga July 4th celebration
2017 Summer Concert Series
2017 Troy Pig Out Media Sponsorship
2017 Lake George Music Festival Sponsorship
2017 Chip Festival Sponsorship
Manchester Wine and Food Classic
Empire State Plaza Convention Center 2017-2018 Summer & Winter Events Sponsorship
Altamont County Fair 2017 Fair Sponsorship
Adult & Senior Center of Saratoga Springs 2017 Taste of Travers Celebration
2018 Albany Food & Wine Festival
Great Adirondack Moose Festival
St. Catherine's Center for Children, Inc. 2017 Running SCCCared Sponsorship
Community Exchange Foundation
Warren County Bar Foundation
These worthy organizations depend on us for free website design and internet marketing services and annual hosting
Adirondack Theatre Festival
Amorak Youth Home
Ben Osborn Memorial Fund
Concerned for the Hungry
Double H Ranch
French & Indian War Society
Gateway House of Peace
Glens Falls Farmer's Market
Glens Falls Brewfest
Lake George Scholarship Foundation
Lyme Action Network
Franklin Community Center
Karen & Gary Dake Foundation For Children
St. Joseph's House of Grace
St. Jude Children's Research Hospital Foundation
Southern Adirondack Child Care Network
The Glens Falls September 11th Memorial
The Rebuild Gilboa Fund
WAIT House
We also provide free annual hosting services to these worthy organizations
STARS: Sexual Trauma & Recovery Services
Help Eddie Ryan
World Awareness Children's Museum
Lake George Scholarship Association
Lake George Rotary
Warren County Historical Society
Lake George Historical Society
Queensbury Pack 17
Warren-Washington CARE
Aims Services Inc.
Family Services Association of Glens Falls
Glens Falls Lions Club
We believe in supporting our local chambers with membership
Adirondack Regional Chamber of Commerce (ARCC)
Lake George Chamber of Commerce
Saratoga County Chamber of Commerce
Albany Convention and Visitor Bureau
Saratoga Convention and Tourism Bureau
Schroon Lake Chamber of Commerce
Hague-Ticonderoga Chamber of Commerce
Bolton Landing Chamber of Commerce