Mobile's Confusing App Terms Decoded
Today, we are constantly hearing more and more talk about mobile marketing.  The questions that have probably popped into the heads of many are:  Where do I begin? Should I do anything for mobile in the first place? Do I need a mobile app? Do I need a mobile site? And by the way, what is the difference?  We too understand how frustrating the new mobile frontier can be. There are new terms (that are all quite similar I may add) so I wanted to take a minute and give the definitions of mobile sites, mobile apps, and native web apps, plus describe the pros and cons.

Mobile Apps = Mobile Websites AND Native Web Apps!
At first glance, mobile sites and native web apps can look VERY similar. There are a handful of factors that go into figuring out what the best option is for your business including:
Target audience/reach
Intended purpose
Features needed
Budget
What Are Mobile Websites?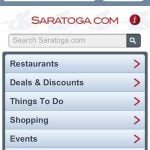 As stated above, "mobile app" is a term that can be used to describe a native web app OR a mobile website. Confusing right? A mobile app is really a mobile application, hence it's all encompassing use of the term.  If we are describing a mobile app when talking about a mobile website, the site is similar to a regular desktop website just designed for a smaller handheld display screen and touch screen functionality.
What Are Native Web Apps?
On the other hand, a native web app (often referred to as a mobile app) is an application that needs to be downloaded and installed on a mobile device, rather than accessed in a web browser (Internet Explorer, Firefox, Google Chrome, or Safari).  If you want to use a native web app, you need to search and download it via a device-specific 'store"( e.g., Apple's App Store, Blackberry App World or Android Market) to locate and, sometimes, purchase the app.
Pros of a Mobile Website – (can also be referred to as a mobile app)
INSTANT. You search, you come to your website, you instantly are in mobile mode. This is because the site can detect whether or not you are on a mobile device.  No installation, no waiting.  For a native web app, the user has to go to your website, served a "get the app", you then have to download that app, open it and finally navigate to the app. Phew! Sounds like a lot of extra work than simply going to your website and instantly getting served the mobile site.
SEARCH SPECIFIC. You searched for a home on the lake and you have a mobile redirect on that page, you can send them instantly to a mobile version of your desktop page on your mobile site.
COMPATIBLE. Mobile sites are accessible on all devices.  (i.e., you don't need to create a separate mobile website for an iPhone and another one for an Android).
GAINING STRONGER TECH ADVANCES. Mobile sites (if built with html5) can now do GPS related searches and mapping
SHAREABLE. Not only can you share a link to a specific page, but the recipient has full access to all your content.  That is not the case with native web apps as you can only specifically code for specific info to be sent and even that often isn't the format you'd like.
UPDATED INSTANLY. You can update a mobile site instantly and know everyone sees that version.
VISIBILITY.  More people will find your mobile website than your native web app as it can be found via search engines, online directories etc…
EASE OF SHARING. Sharing on Facebook, Twitter, and other social media outlets from a mobile site, you just post the link.  When you share from a native web app, it communicates with Facebook and puts out that scary "this app may post on your behalf" statement.
EASIER TO DEVELOP (and CHEAPER!). Mobile sites are easier to develop and change out. (You do not have to go through the app store process every time you make a change to the native web app.)
LONGER LIFE CYCLE. Some studies have shown the average "shelf" life of a native web app is only 30 days! With a mobile site, the site is always available for a user to access.
Drawbacks of a Mobile Website:
Not found in an app store
Not available offline
Does not have ALL the functionality available on your mobile device (i.e. push notifications, communicating with other apps and camera phones) but with newer technology available through HTML5, certain features like GPS coordination can still be available with a mobile site)
Benefits of a Native Web App:
BRANDING. The app icon is a constant advertisement for your business (although users can bookmark a mobile website to the screen of their mobile device so it looks just like an app icon )
NATIVE FUNCTIONALITY (like) push notification technology. If done right, you can offer to push out new information to your customers instantly and non-invasively.  A push notification is a message that pops-up on a mobile device. They are sent to users who have opted in to receive them.
NO CONNECTION REQUIRED. If content within the app is not dynamic , a native web app can be accessible offline.
RECOGNITION OF OTHER APPS ON YOUR DEVICE. For example, if you have the Facebook app downloaded and want to share a photo or article to Facebook, the native app can sense this and automatically go to your Facebook app vs. Facebook's online version.
REACHING AN APP STORE MARKET. Some people just naturally search the app store for apps they are looking for. Having a presence here ensures you will not be missing out on the demographic of users automatically searching the app stores. (e.g., Apple Store for iPhone, Ovi for Nokia, Blackberry App World  for Blackberry's, or Android Market for Androids)
MAKES USE OF MOBILE FEATURES. A native web app can tap into the devices camera phone, geo-location features, the user's address book and more, providing a rich, interactive customer experience.
BUILT IN REVENUE MODEL.  This is available through an app store's shopping cart if you choose to charge for your app.
When Does a Native Web App Make Sense?
Regular Use and Personalization services (Calendars, Mileage Tracking, EverNote)
Complex Reporting (Charts, Reports, Banking, Investment)
When connection is not required
Interactivity and Gaming (Angry Birds, Words With Friends)
Drawbacks of a Native Web App:
If you want to update it, you have to first program it, test it, get it approved by the various app stores, and then finally, upload it.
You have to develop an app for every device.  What happens when the next big phone comes out?  There are currently 15 platforms: http://www.asymco.com/2011/09/04/the-proliferation-of-mobile-platforms-continues/. (SIDE NOTE: there are some websites out there that claim they can develop cross compatible apps. Having not used one of these programs, I can not fully endorse them at this time.)
Sharing  via email has to be built in and is more costly to build than an email share button on a mobile site
Average lifecycle of an app is 30 days on a user's device.
Ongoing costs of upgrades, testing, and ensuring the app is compatible with various device versions, is an ongoing expense that is much higher than mobile ongoing expenses.
You cannot link to a specific page on the app so sharing pages can be a challenge.
The app needs to be marketed separately from your website, potentially racking up even more costs.
The native web app needs to be submitted to the phone's app store – here, you have to wait for approval (which can sometimes be quite time-consuming; app stores are being more restrictive on approval, PLUS if the app is rejected, they often don't fill you in on why it was so it is harder to troubleshoot the issue)
If you upgrade the app, you still need the user to download the newest version to ensure compatibility for some features or bug fixes.
Other Mobile App Versions:
Hypbrid Apps (work with various platforms) and can access camera, GPS and user contacts) and Dedicated Web apps like LinkedIn's app which works for Android and Apple but not other versions. Interestingly – LinkedIn's IPhone App is really one page of an app then it links to their mobile website ie: "mobile app".
In Summary:
The term mobile app can be used interchangeably to describe a mobile website OR a native web app
If you are looking for interactivity with your customers and followers, a native web app is probably going to be your better choice for now (if you have the budget).
If you are looking to jump into mobile, provide extensive marketing outreach and offering a user-friendly way to communicate your offerings to your consumers, we suggest a mobile site for lower cost, ease of editing, flexibility and cross-compatibility.