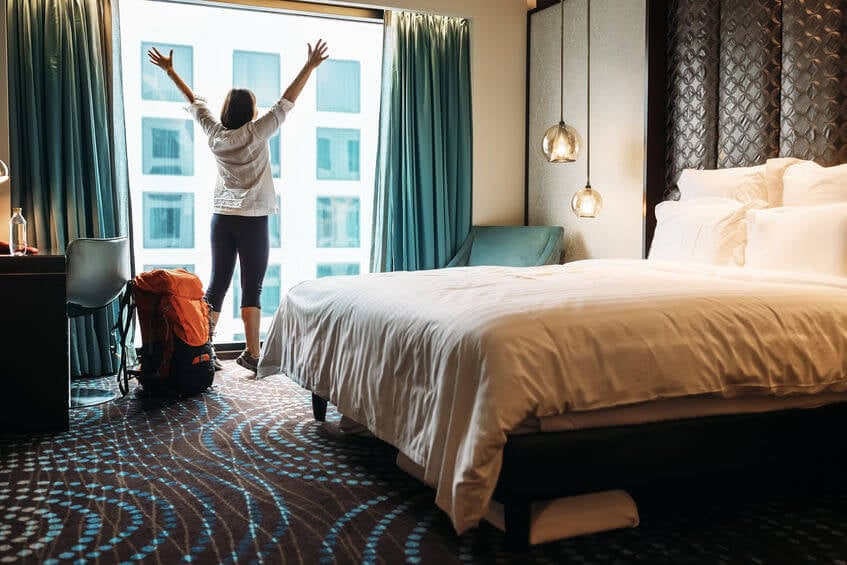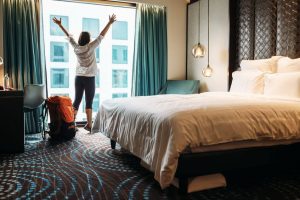 If you do any marketing for a hotel, having a PPC campaign (also known as paid search, SEM, search engine marketing) ready to go at the drop of a dime is a must. Even if you don't have it active all the time, the ability to market to segmented audiences whenever the need arises is a powerful tool.
If you've never run a paid search campaign for your hotel, you may be wondering why you would need or want to do so, right? That's a great question. The short answer is to increase reservations and make your hotel more profitable.
A little bit longer answer is that PPC is a way to quickly get your marketing message in front of the people who are likely to have an interest in your offers. Below, we outline some of the ways hotels can use paid search to attract more travelers to their website and increase reservations.
6 Ways to Use PPC to Increase Hotel Bookings
PPC is a great tool for marketing your hotel. Try these six strategies to increase your hotel reservations:
1. Promote special offers that are attractive to visitors, but would be very difficult to rank highly for in organic results
Some keywords are tough to rank for, even with the most rigorous SEO program. An example would be if your city holds an annual event. It would be great to gain bookings from people who search for information on the event. But gaining quality placements in the organic search results for event-related phrases may not be feasible as a quality Search Engine Optimization program can take time.  That's when bidding and gaining exposure through PPC advertising on event related phrases could be done for a short amount of time proceeding and during the event.
2. Promote when you realize there are a great number of vacancies (whether anticipated or on short notice, such as when a group cancels)
For a variety of reasons, most hotels will run into a spell or two when there are a large amount of vacancies in the near future. What a great time to be investing in PPC. If people are searching for lodging in your area, you will show up. And you will only pay when people click on your ad. So if you have a campaign that you know converts reservations well because you have tested it, now is the time to invest more and decrease the vacancies.
3. Promote last minute bookings with a sense of urgency (book for tonight for only $79).
Similar to the previous situation, but on a smaller and more immediate scale. Target a paid search campaign for reservations for that night. This is a great way to fill up rooms. Also, for this type of advertising, targeting mobile devices could improve results, as travelers on the road during the day probably aren't on a laptop, but you can bet they have a smartphone with them.
4. Target segmented audiences and speak directly to them
With regular digital marketing, it's not real easy to segment your audience so they are getting the message you are looking to send. But with PPC, you have the ability to market to different segments, including geography, time of day and device they are using. Just think of the opportunities.
5. Remarket to previous visitors to your website (and segment by sex, age, parental status)
Your hotel's previous guests are often-times your best future guests. With a remarketing campaign you can target people who have reserved a room through your website, contacted you through your website, visited your website or visited similar websites.
6. Gain strong visibility in SERPs when gaining organic positioning for a targeted term will take time, or you just haven't been able to do so
Sometimes the organic competition is strong. We find this to be the case for hotels, even in small markets. If you are just starting an SEO program for your website, odds are it will take some time to start seeing traction with the search engines. But with PPC, even the smallest hotels are on the same playing field as the largest chain hotels. And if they develop a high quality PPC campaign, they may even be able to pay less for a click in a better position than the bigger chains.
Need Help with Your Hotel's PPC? We Are Here to Help.
Would you like us to help you get started with developing a PPC campaign for your hotel? Maybe take a look at your current Google Ad campaigns? Let us know. We are a Google Partner, with Google Ads Qualified Individuals. We'll be happy to talk to you about any campaigns you are currently running, along with your goals and objectives for future ones.
Ready to increase your reservations with PPC? Let's talk. Give us a call at  518-743-9424 and we'd be happy to chat with you about paid search campaigns.
Curious about other strategies you can be using to increase bookings for your hotel? Check out the following resources for some helpful tips!
20 Tips to Increase Hotel Bookings on Your Hotel Website – Are you a hotel sick of paying commission to Booking.com and Expedia? Use this checklist of the top 20 things you can do to increase direct bookings on your website.
How To Make Your Hotel Website Accessible For the Disabled – If you operate a hotel, it's necessary you make your website accessible to people with disabilities, or you could face a lawsuit. Learn more about making your website WCAG 2.1 Compliant.
Are OTAs Brandjacking Your Direct Bookings? – Online Travel Agencies like Hotels.com or Expedia are stealing your direct bookings by bidding on your brand terms. Learn how to combat their efforts with pay per click Google Ads.
Editor's Note: This post was originally published in 2017 but has been updated as of July 2019.