We are so proud to be a finalist for 2013 US Search Awards in the category of Best Use of Search in the Retail Space. This is for our work with Atlantic British and their website RoverParts.com.
Atlantic British is one of our oldest clients and we couldn't be happier with the success of their website, and with the recognition they are receiving with being a finalist. By being a finalist, the industry leaders who comprise the judging panel are acknowledging the hard work we have put in to enhance the visibility of the website within the retail sector.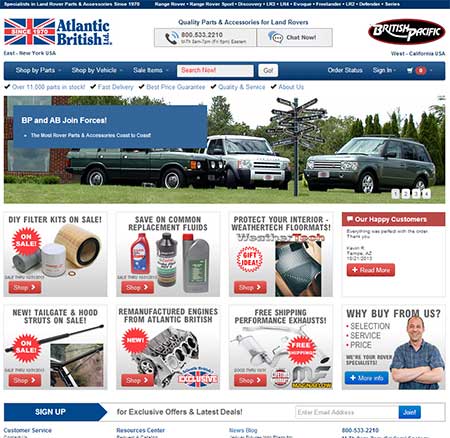 This is the first year of these industry awards in the US after a successful launch of the awards in the UK and Europe. Check out the full list of nominees, categories and learn more about the Search Awards program itself.
Winners will be announced at a ceremony tomorrow night in Las Vegas. Dick Taylor, Chris Bartow and Nick Taylor from Atlantic British, along with Sara Mannix, Mark Mannix and Brian McGrath from Mannix Marketing, will be in attendance to hear out the results firsthand. We will share the news with you as soon as we can.