LakeGeorge.com- a regional online guide owned and operated by Mannix Marketing, Inc.- has recently launched a new and improved design that makes it easier than ever for visitors to find local businesses, specials, things to do, and so much more in Lake George, NY! As a top guide to the region, LakeGeorge.com generated nearly 3 million website visits in the past year alone, attracting both tourists and locals looking for things to do in the Lake George area.
Designed for a Mobile-Friendly Experience
More and more people are visiting LakeGeorge.com on their mobile devices. In 2015, 61% of all visitors to LakeGeorge.com were using a smartphone or tablet (compared to just 39% using a desktop).
Built with a clean, mobile-friendly responsive design, the redesigned LakeGeorge.com is user-friendly on desktop and mobile devices so that visitors can quickly and easily find things to do, discover local events, browse hotels and restaurants, and plan their trip from any device.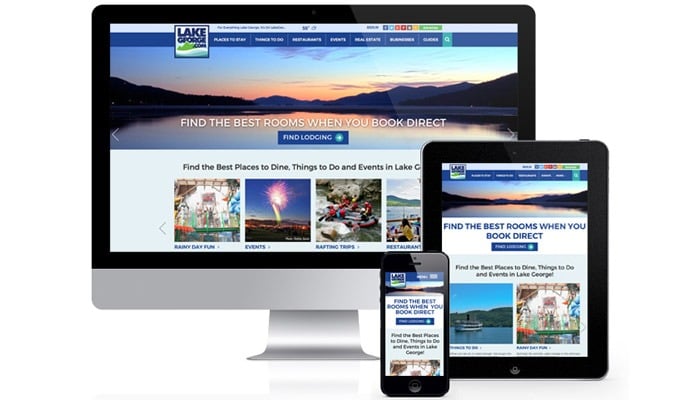 Planning Made Easy with an Always Up-to-Date Events Calendar
Filled with the latest local events, the LakeGeorge.com Events calendar helps people discover all the things to do in the region. This section features an easy-to-use events calendar that lets visitors sort by date, type, and location, and easily add upcoming events to their own calendar.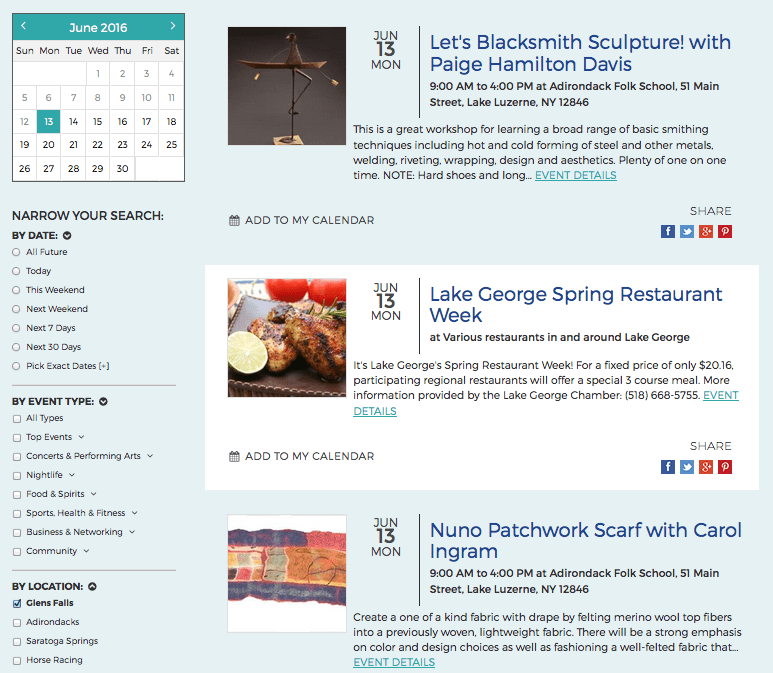 Find Hot Deals from Local Businesses
Coupons and special offers are great ways for people to experience fun attractions, businesses, and activities while saving money. We re-positioned our ever-popular Hot Deals on the home page so that finding new deals and special offers from local businesses is easier than ever before.

Discover 'What's New' in the Lake George Region
The "What's New" section of LakeGeorge.com offers an inside scoop on what's happening in the Lake George region. A team of local editors and writers help uncover interesting stories about the area, local events, and businesses on a regular basis, which helps attract numerous visitors to the site each day.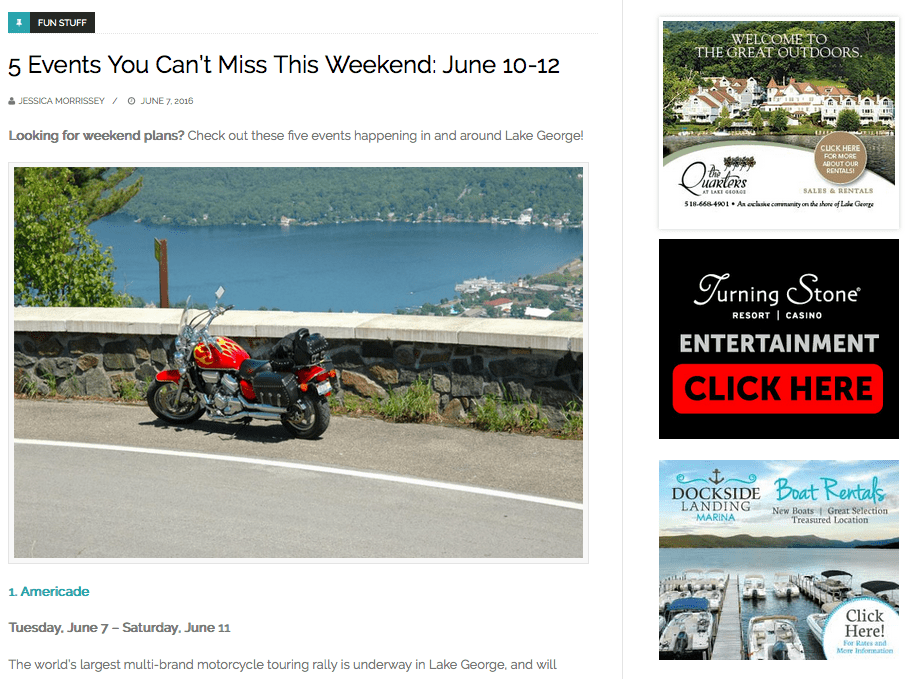 A Fresh New Look for Local Businesses
Business microsites have been redesigned with a greater emphasis on the visuals. Larger images, now being displayed front and center on microsites, let businesses use their own photos to tell a visual story about their property and amenities, products and services, customer experience, and so much more!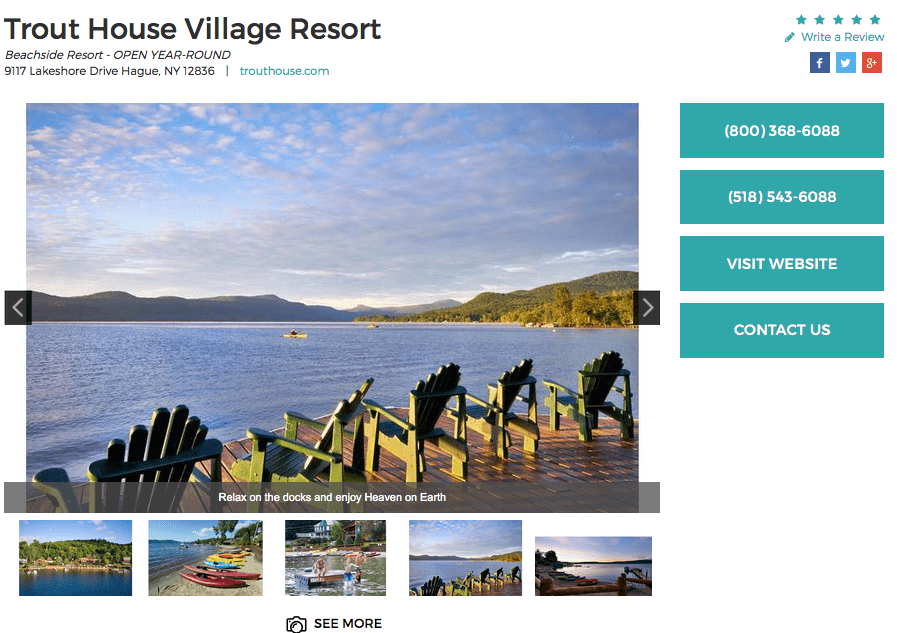 Explore the New LakeGeorge.com Today!
Featuring stunning images of the region throughout the site, the redesigned LakeGeorge.com better captures the beauty of Lake George to help visitors feel even more connected to the area as they plan their trip, discover things to do, and learn more about the region.
Check out the new look and feel, special features, and improved functionality of LakeGeorge.com! If you're interested in advertising on LakeGeorge.com, then be sure to contact us today.