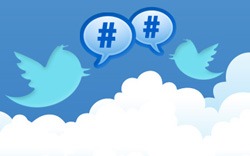 Are you on Twitter? (We are, follow us @mannixmarketing) If you're not, I suggest you try it out. Many of you are probably rolling your eyes and asking yourself, "Why learn another social network?" or, "What can Twitter do that Facebook can't?" In a nutshell, Twitter can easily connect you to industry experts, world news, and even your favorite celebrities, where Facebook connects you with people you know. There are some exceptions to this with the new subscribe feature on Facebook, but Twitter is still winning the game in this respect.  You don't have to have a mutual relationship on Twitter, you just pick who you want updates from, and you can tweet to anybody.
Consumers use Twitter for many different reasons. Some tweet to their favorite celebrities, asking questions that may be answered by the celebrity, or anyone else that views the tweet (most tweets are public). Some tweet to their favorite sports radio show, hoping to get mentioned on the air, or get a retweet. Some don't tweet at all, and just follow their favorite accounts looking for breaking news stories, or updates on Kim Kardashian's latest marriage. Corporations use Twitter to announce new products and/or updates for old products. Marketers tweet about upcoming events, or promote new products and services to their followers. There are many ways to utilize Twitter, and everybody does it differently.
What is a Hashtag Chat?
People are also chatting on Twitter, using hashtag chats. These are discussions between two or more people on Twitter, in which followers connect through the use of hashtags. A hashtag is a group of characters that is preceded by a pound sign. Hashtags look like #this, and provide a great way for different people to organize related tweets in one feed. By including a certain hashtag somewhere within your tweet, it will be organized on a list with ALL other tweets that also contain the same hashtag.
So lets say you are interested in news and discussion pertaining to an NFL team, the New York Giants for instance. On Twitter, do a search for #NYG, and you will be given a constantly updating feed of every tweet containing that hashtag. All tweets containing that hashtag should have something to do with the Giants, whether it be breaking news, or some random person's opinion on last week's game. A hashtag chat is a way for people all over the world to connect with each other and discuss a specific topic in real-time.
NOTE: Hashtags cannot contain spaces or punctuation, so if you're looking for tweets pertaining to Lake George, NY, search the hashtag #LakeGeorge or #LakeGeorgeNY. Hashtags are not case sensitive.
Why Should I Use Hashtag Chats?
Hashtag chats are a valuable way to learn information, from people that are interested in the same topics. You can choose a topic, maybe web design, or marketing in general, and participate in a chat with like-minded people. Participants in the chat may be people that are interested in learning, or interested in teaching and discussing the topic of choice, and could include industry experts and innovators. This encourages faster learning, you gain more information and get different viewpoints by having a discussion with experts than you would if you were on your own doing research.
Where else in the world can you just jump into a conversation among industry leaders and professionals? Because of their nature, hashtag chats are open to the public. You don't need an invitation to be in on the discussion, just join it! You don't even need to tweet, you can simply read a hashtag chat without ever tweeting a word. Depending on the topic, a hashtag chat could easily turn into a free webinar, with discussions, links and opinions from knowledgeable people that care about the subject of the chat. This is a great way to learn quality information, from quality sources (you can easily view the profile of people that are participating, and determine credibility). If you participate in a chat, people will see your tweets and might interact with them. This can develop connections and friendships over time, a great networking tool!
How Do I Find a Hashtag Chat?
You can start by simply clicking on a hashtag that you see in the tweets of people you follow. This will bring you to the feed of ALL tweets containing this hashtag. If you are looking for a specific topic to discuss, and don't see any related tweets, do a search on Twitter for related keywords with a # in front of the word.
A better way to find quality hashtag chats is to take a look at this Twitter Chat Schedule. If you are logged into a Google account, you should be able to open this spreadsheet through Google Docs. The spreadsheet is set up with hashtags on the left, in alphabetical order. The topic of discussion and any information pertaining to the chat is located in the cell directly to the right of the hashtag. The next column over holds the Twitter handles of the organizers, or any popular guests making an appearance in the chat. The colorful cells make up the schedule.
Lets use the hashtag chat #AdChat (from the spreadsheet) for an example. The chat is described as a "Weekly chat from the perspective of ad agency pros & students, those wishing to become one of those two, and those who are just interested in getting some perspective on the agency world!" The chat is hosted by @aaziADee, @HeidyCaminero, @j_fuji, and @TheCoolestCool. This chat takes place on Thursdays, from 8-9pm EST.
See how easy that is? If you are interested in this chat, log on to Twitter on Thursday at 8pm and search #AdChat, and you're in! Please be polite and respectful when joining hashtag chats uninvited (or always).
Now you should be all set to join your first hashtag chat! It's fun, it's informative, and you can really get a lot out of conversations with experts. I urge everyone on Twitter to try it, just search the schedule for a topic that interests you, and join the discussion!