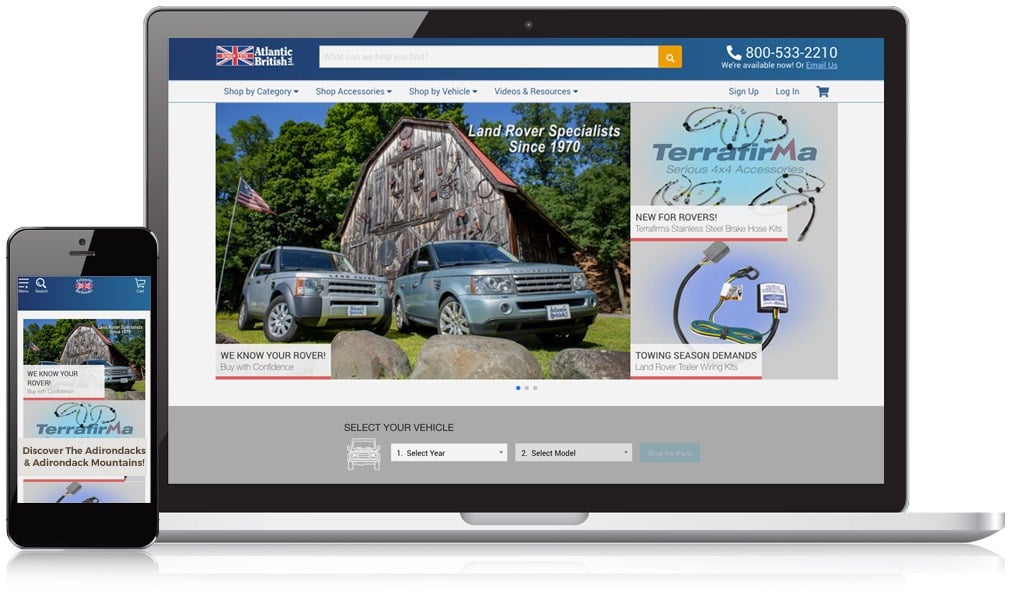 Award Winning Digital Marketing Campaign for eCommerce Site Results in Long Term ROI
Atlantic British is an industry leader when it comes to providing Land Rover parts to both automotive professionals and do-it-yourselfers. They moved their mail-order business online in the mid-90's with www.RoverParts.com. Atlantic British has been working with Mannix Marketing since the late 90's to grow their online business.
The Results
11% Increase in Revenue
8.5% Increase in Conversion Rate
12.1% Increase in Organic Search Traffic
SEO and Digital Marketing for Automotive E-Commerce Business
For well over a decade Atlantic British has been partnering with Mannix Marketing to get the most out of their digital marketing efforts. This includes SEO, pay per click and social media work. In anticipation of more of their target audience shifting their buying habits from mail order and phone order to online shopping, Atlantic British and Mannix Marketing held a Digital Marketing Summit in Spring 2012 to discuss what could be done to achieve several objectives:
To maintain strong search engine presence for Land Rover parts and Range Rover parts related phrases
To continue generating strong sales through online ecommerce store
To be an online resource for people looking for information on maintaining and repairing their Rover vehicles
The target audience would continue to be automotive repair shops, Land Rover and Range Rover vehicle owners and those looking for gifts for Rover owners.
Strategy
With a modest budget for its digital marketing initiatives, we developed a strategy that included a monthly SEO program which allowed Mannix Marketing to work on the site on a continuous basis. A weekly phone call with Atlantic British allowed everyone to stay on top of what was going on with RoverParts.com internally, to make informed decisions and recommendations from a proactive stance vs. a reactive position.
We also developed promotional plan for 'Flash' sales, along with coordinating online marketing plan with email campaigns and offline initiatives, including catalogs.
For Land Rover owners, this e-commerce website has it all. A 2013 award-winner for "Best Use of Search in the Retail Space," the Rover Parts website is user friendly with clear categories, attractive layout, easy ordering and a secure online shopping cart.
They wanted a home page redesign that helped new and returning customers easily find the products and information they needed to make a purchase decision.  Quality, trust, and expertise were key to their redesign needs.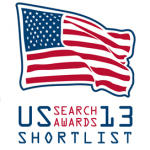 Mannix is very knowledgeable on SEO best practices and strategies that yield the best long-term ROI while both maintaining and improving SE index positions.
Chris Bartow, Marketing Director | Atlantic British