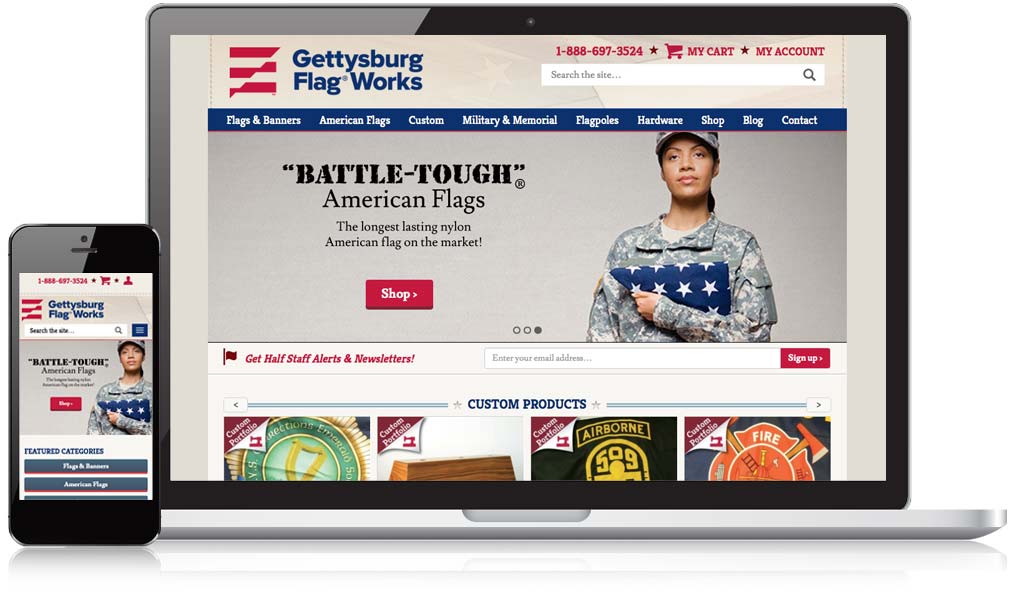 Ecommerce SEO Program Results In 55% Increase In Purchases And Email Sign-Ups
Our SEO Team partnered with Gettysburg Flag Works to improve their organic search traffic and conversions. Extensive keyword research revealed untapped business opportunities, and we were able to use to craft a solid "white hat SEO" and inbound marketing strategy for their online e-commerce business. The program worked to deliver top search placements and significant revenue growth.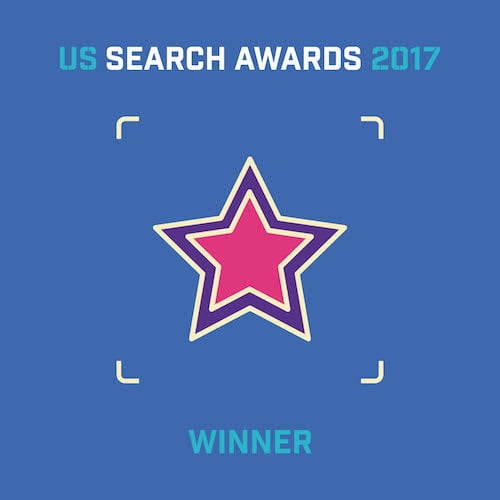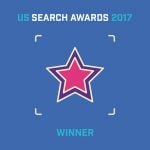 US Search Awards Winner
Winner of the US Search Awards' "Best Use of Search – Retail" category
The Results
48% Increase in Traffic
30% Increase in Conversions
55% Increase in Purchases & Email Sign-ups
Improved organic search traffic and conversions
Our goal for this traditional, organic SEO campaign was to recover and increase organic search traffic from individuals and businesses looking to purchase their products, increase awareness amongst military and veteran communities, and gain new placements as new products are released.
Highlight of Rankings Achieved
Independence Day flags increased from #64 to #1
Firefighter flags went from no position to #1
Veterans Day flag went from no position to #1
Bicycle flags went from no position to #1
American flags increased from #6 to #2
US flags increased from #6 to #2
Navy flags increased from #22 to #3
Gay pride banner increased from #5 to #2
Gettysburg Flag was burned by multiple SEO companies in the past and was skeptical of SEO results. Mannix was not only able to regain their loss in traffic and sales, but exceed expectations for traffic and revenue across the board.
Since teaming up with Mannix Marketing we have experienced consistent growth each month across all digital benchmarks. We have seen increases in monthly sessions which has led to an increase in conversion rate and online revenue growth of approximately 30%. We are confident that our relationship with and the work being completed by Mannix will only continue to enable us to exceed our revenue goals.
Maria Coffey - Marketing Manager | Gettysburg Flag Works