If you think manufacturing isn't sexy enough for great digital marketing, then think again! Your product or products are interesting to your customers, which means you have the potential to create an engaging and lead-generating manufacturing website.
The process for creating lead-generating manufacturing websites is very similar to the techniques used by B2C and B2B brands with flashier reputations. It all starts with great content and giving leads the opportunity to interact with your company at various stages of their purchasing funnel.
5 Core Components for Great Lead-Generating Manufacturing Websites
1. Make your site mobile-friendly with responsive design
Mobile search is quickly overtaking desktop, and not just among teens and young adults. How many times have you thought of something while you were on-the-go and just looked it up then and there instead of waiting until you got back to the office? Probably more than just once or twice. Besides the increasing popularity of mobile search, there's one big reason to make sure your site is mobile-friendly: Google's search algorithm has been taking mobile-friendliness into account when they decide how to rank your site in search results.
Though you can have a dedicated mobile site, we recommend having a responsive website. Responsive website design is exactly what it sounds like: your site will respond to the size of the screen and display accordingly. This way, no matter whether your site is being viewed on a phone, tablet, or desktop computer, you can be sure user experience is optimized for screen size.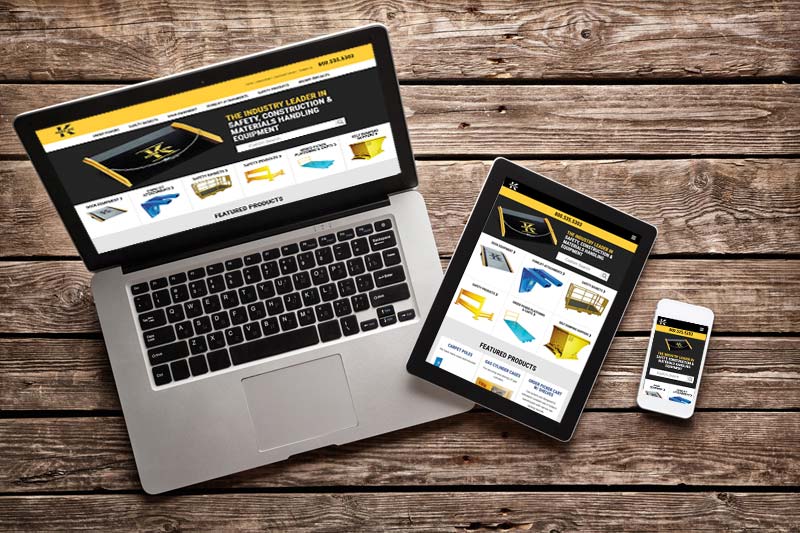 2. Educate prospects with great content
The goal of a lead-generating website is to touch prospects at all points in their buyer's journey. Some leads will come to your site just seeking information while others will be ready to make a decision between you and your competitors. Making sure your site is rich with content for prospects at every stage of this purchasing journey is the best possible way to make sure your manufacturing website is generating leads.
Great content marketing can be everything from informative blog posts to infographics or videos. The type of content you create for your website is going to depend on the information your customers need to make decisions and get the most out of your product and how your customers prefer to consume information. You may find that long form content like e-books works really well, or you may discover that your customers would prefer to attend an on-demand webinar.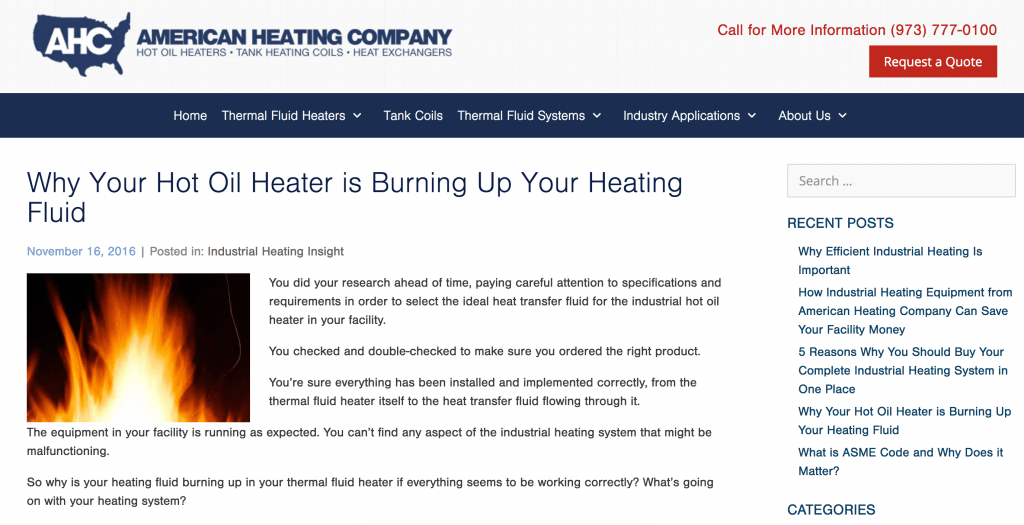 3. Add compelling visuals like photos and video
Visuals are incredibly important in marketing. If someone hears a piece of information, they are likely to remember about 10% of it three days later. If you add a picture, retention increases to 65% (Source). This is why images and video make such great content, especially for lead-generating websites. Images like photos or infographics, coupled with video, are also incredibly effective for manufacturing websites because visual aids make it much easier for your customers to process complex product information.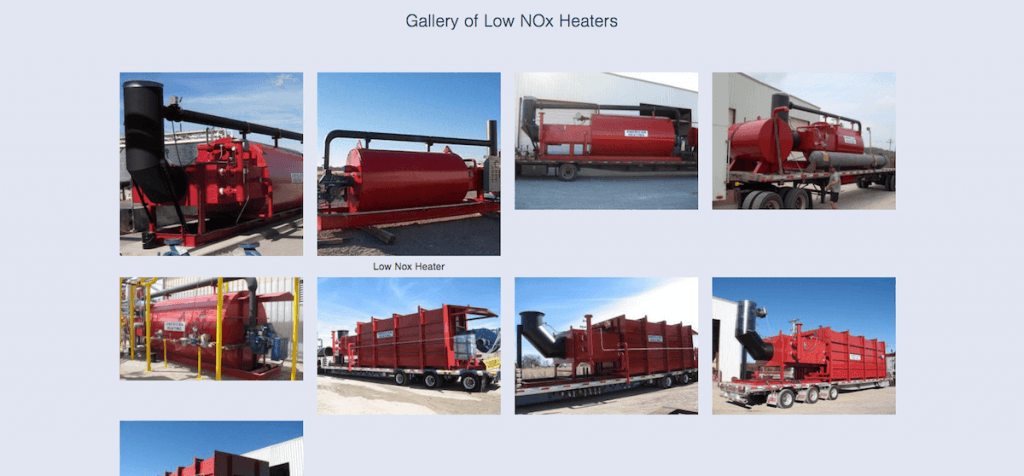 4. Use lead generation forms
Content is bringing people to your site, which is great. But how do you convert these visitors into leads? Pair your content with lead generation forms. Some of these lead generation forms may be "gates" to more sophisticated content while others may be a simple form at the bottom of a content page inviting customers to contact a sales person to learn more. By identifying what types of content your customers are looking for at different stages of their buying journey, you can funnel them into your sales cycle. One example of this lead-generation funnel would be creating a non-gated, informational blog post paired with a gated ebook or webinar.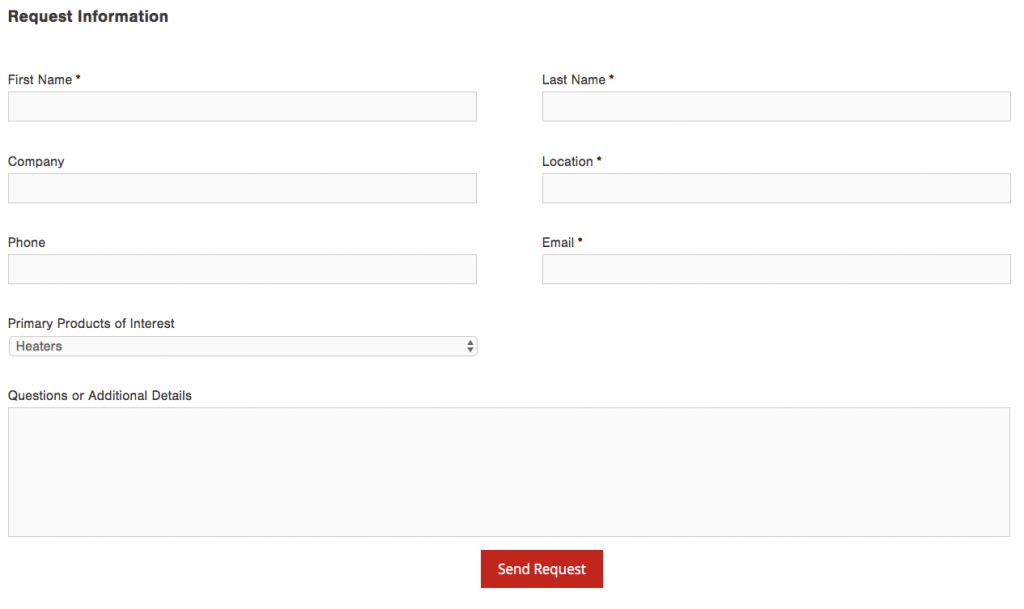 5. Maximize results using social proof like case studies
Once your leads are in the sales funnel, social proof is the next step to furthering their interest in your product. Case studies and testimonials are a great way to provide customers with in-depth social proof to back up the information they've already received from your content. Case studies especially can reinforce the benefits of using your product that you highlighted elsewhere on your website by providing specific examples of success and implementation.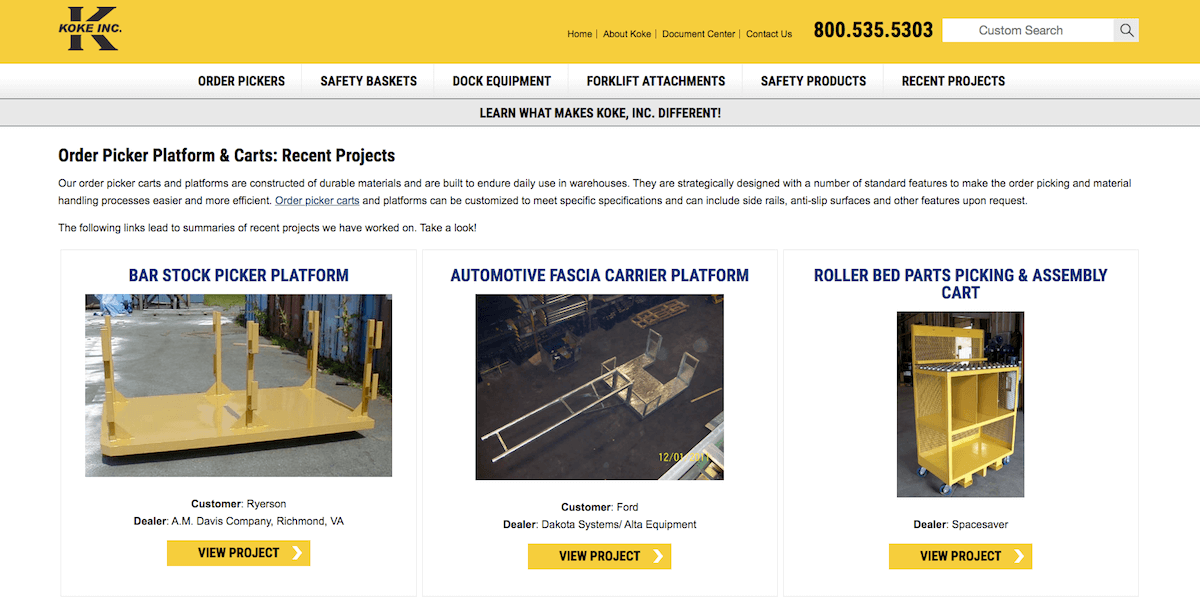 Does Your Manufacturing Website Need a Redesign?
At Mannix Marketing, we've been helping manufacturing websites get found online and get quality leads for decades! We know what it takes to help you connect with the customers looking for your products.
Interested in learning more about how we can help you market your manufacturing business? Contact us online today, or give us a call at 518-743-9424 to schedule a free 15-minute review of your plan and get recommendations from our Digital Marketing Strategists!
Want to see what a lead-generating manufacturing website can look like? Check out examples of lead-generating manufacturing websites designed by Mannix Marketing!
Editor's Note: This content was originally published in 2017 and has been updated as of September 2019.