Adding a video content marketing campaign to your website, blog or social media will not only diversify the content that you are publishing but will also help shoppers find you through YouTube and Google searches.
Here are 5 ways to strengthen your video content marketing campaign to make those videos work for you!
1) Turn FAQs into Videos
Do you have an already established Frequently Asked Questions on your website? Then turn those questions into videos. Chances are good that these topics will be searched by people interested in learning more about your industry. Why not be front and center and provide the answers to what everyone is asking?
If you don't have an FAQ section on your site, then do a quick search on Yahoo! Answers or WikiAnswers to see what questions shoppers are asking about your industry.
2) Create a Video Sitemap for Your Videos
If you have videos on your website that are stored on Vimeo, Wistia, YouTube or another platform, then Google will generally not index them in the search results.
A "video sitemap" tells Google what videos are on your website and how to index them correctly.
Creating a video sitemap for your website will allow your videos to appear in the search results and will direct people to your site.
If you are using Wistia to host your videos, then you can automatically set up a video sitemap on your website with a few lines of code. You can also customize a video sitemap with the video platform you are using.
3) Diversify Your Video Content
You want your video content marketing campaign to be centered on your industry. But that doesn't mean you can't diversify the types of videos you produce.
Change it up by hosting a Google Hangout or collaborate with other leaders in your industry and posting the Hangout on your blog.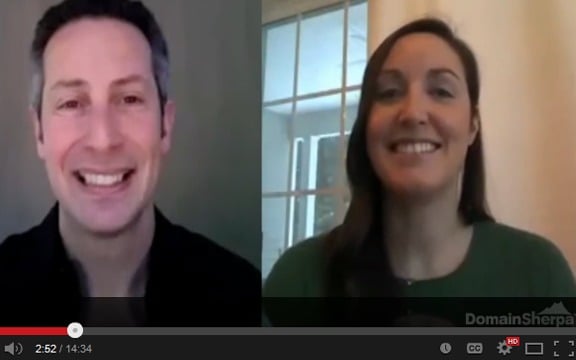 Create tutorial videos highlighting specific elements of your business. If you sell outdoor recreation gear, for example, then create short videos on how to use your equipment or discuss gear safety with your audience.
And don't forget client testimonials! Potential customers want to hear what others have to say about your product or service as a way of verifying your own marketing messages.
4) Put a Face to the Brand
In addition to being the authority in your industry, shoppers also want to get to know you as a person.
Get in front of the camera and create a few videos that highlight the history of your company, how your business can help others with your services, or why the community you serve is important to you.

Your video content marketing campaign should have personality and reflect how you want your audience to view you as a business.
5) Use Annotations and Calls to Action
In addition to creating great descriptions and tags for your videos, it's important to annotate and create calls to action to make your videos drive traffic deeper into your website.
If you are using YouTube as your video platform, then create associated video annotations on your videos directing viewers to related blog posts or pages on your site.
If you are using platforms such as Vimeo or Wistia, then create calls to action at the end of the video to prompt viewers to visit your page or to learn more about the topic with a parallel blog post.
If you want more information on how video can benefit your business, contact Mannix Marketing today!