When it comes to new year's resolutions, getting a grip on your online presence might be the most important place to start! For businesses in the Albany, Saratoga, Lake George, and nearby regions, here are some powerful local online advertising tips from our Digital Marketing Strategists to help you crush the competition and get more attention this year.
1. Upgrade Your Business Listings
Want to increase your chances of getting found when people are searching for businesses like yours online? Upgrade your listing or add more listings on our highly trafficked regional online marketing guides, and start attracting more potential customers to your website!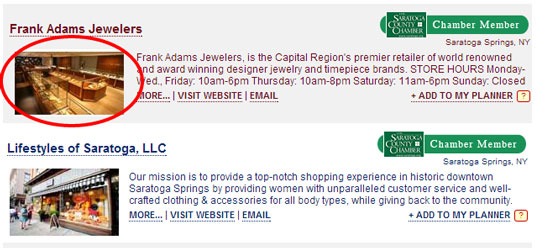 2. Advanced Facebook Marketing
Are you taking advantage of ALL the best targeting features and techniques on Facebook that could help you reach new customers? From demographic targeting to compelling images to strategic calls-to-action and beyond, there's a lot that goes into making your Facebook posts capture the right attention in 2016.
3. Tap OUR Email List!
Everyone checks their email, and that's why so many businesses have success running specials or promotions in our email newsletters. Sometimes it's just the thing that can give you an edge over the competition.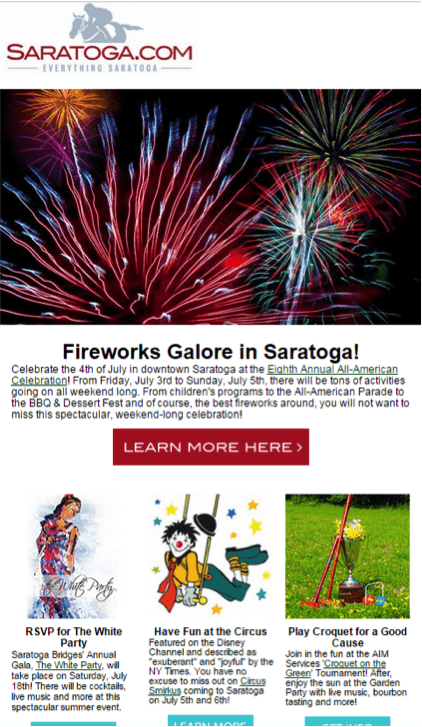 Contact Valleri today to learn how we can get your special offer, event, or promotion in front of our massive email newsletter lists.
4. Tell MORE People About Your Upcoming Events
Wouldn't it be great to get your upcoming event(s) in front of an audience of people who are specifically looking for things to do nearby? Let us create a custom marketing program that uses the right combination of tactics and techniques to build interest in your event.
"It was a no-brainer to bring Mannix Marketing on as a key promoter of the Adirondack Wine and Food Festival. Not only is Mannix home to the region's top websites people visit when they're looking for "what to do" in our area, but Sara, Valleri and their team are great to work with and know exactly what needs to be done to get people interested in your event." Owner (Adirondack Festivals, LLC)
Find out how Adirondack Wine & Food Festival attracted 2,500 attendees to their opening event with the help of a customized local online marketing program.
5. Stand Out from the Crowd with Compelling Display Ads
Put an online billboard in everyone's living space, office, and pocket by promoting your business with a custom display ad. Eye-catching graphics combined with compelling text, these ads showcase what you have to offer and drive more people to your website.
6. Get Found in Our Specialty Guides
Need more exposure for Valentine's Day, Mother's Day, Americade, Fall, or other critical times of the year? Our specialty guides and targeted promotions will help YOU reach the right audience at the right time.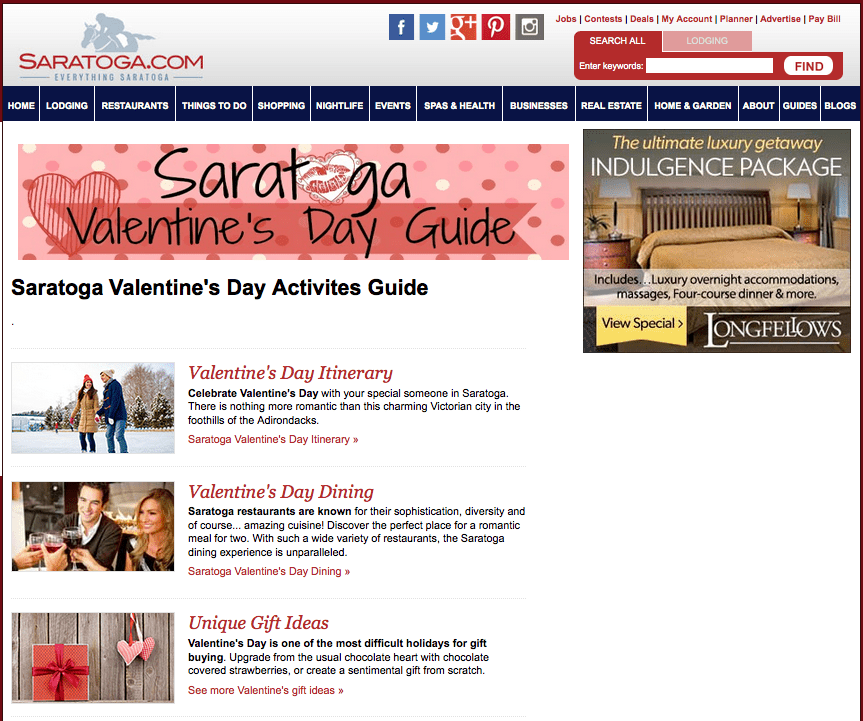 Not Sure What You Need?
No problem! Contact our Digital Marketing Strategists today for a FREE Digital Marketing Review where we'll discuss your new year's goals and the right marketing options for your business.