With the latest update of Google's algo, plenty of sites have been feeling the burn. Here's a list of some major players that have taken hits, from https://www.sistrix.com/blog/google-farmer-update-quest-for-quality/: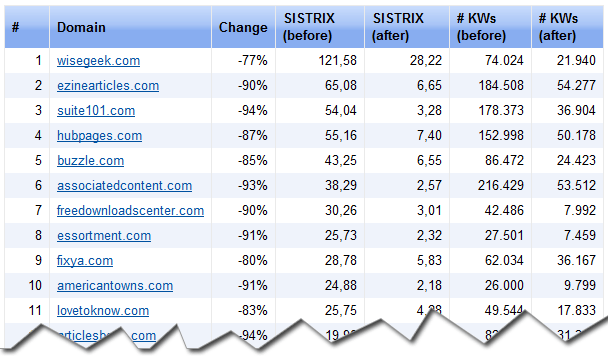 As an example, we looked a little closer at AmericanTowns.com on Quantcast. Traffic has fallen drastically in the last week:
By the way, not one of Mannix Marketing's websites have been affected. For quality Internet marketing services, contact us today: 518-743-9424.