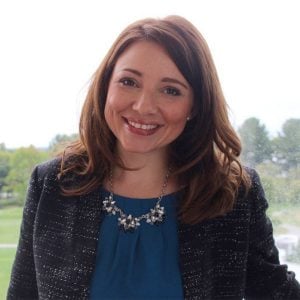 Mannix Marketing is pleased to announce the addition of Pam Fisher as Contributing Editor and Marketing Consultant for the Glens Falls Region. Pam's work will focus on helping businesses thrive through digital marketing strategies, not only to reach potential customers in Glens Falls, but also to grow their visibility beyond the local market.
Over the past decade, Sara Mannix, CEO of Mannix Marketing, and Fisher have worked together in various capacities, including most recently serving on the Board of Directors for the Adirondack Theatre Festival. Fisher also worked closely with Mannix Marketing during her time at the Adirondack Regional Chamber of Commerce. In addition to her new role at Mannix Marketing, Fisher is also the Associate Director of Employer Outreach and Strategic Communications at Skidmore College, where she has worked for more than four years.  
"Pam's love of Glens Falls, the community and the local businesses and organizations coupled with her passion to help others thrive in business makes her a perfect fit for GlensFalls.com and Mannix Marketing," said Sara Mannix. "She is marketing savvy and truly cares about the success of the community. We feel so fortunate to add Pam to our team to help businesses and organizations succeed."
"I have always been incredibly impressed with Mannix," said Fisher. "Their team has the expertise and experience to help businesses of all sizes and industries seek solutions to their marketing challenges.  During these unique times, I want to be part of those solutions and partner with the wonderful businesspeople of Glens Falls.  Promoting this community is one of my greatest passions. It's exciting to be part of a team that drives measurable results, and also has a lot of heart behind everything they do." 
"I decided the timing is right to join Mannix as now more than ever, it's such a meaningful opportunity to work creatively with the Glens Falls community," Fisher continued. "I aim to keep our awesome businesses front and center to audiences during these uncertain times."
Mannix Marketing, a digital agency headquartered in Glens Falls, NY, purchased GlensFalls.com in 2010 to fulfill their mission of creating success for local businesses and the community. Mannix Marketing's destination guides focus on Albany to the Adirondacks with a core market reach of 300 square miles around Glens Falls.
###