If there's one thing we've learned from making dozens of hotel websites, it's that photos truly sell a hotel booking. Where would you rather stay–a property that has numerous high-quality photographs of its premises and rooms or a property with barely any photos on their website? It makes it seem like that property with no photos is hiding something, isn't it?
Of course, that is not always the case. Getting amazing photographs of your hotel isn't easy. Even hotels with great premises and rooms can be lacking in the photo department. That's why below, we put together some tips we've learned along the way to get awesome photos of your property for your hotel website.
Preparing to Take Photos of Your Hotel
Buy, borrow or rent a good camera or phone.
Take into consideration your unique selling point (USP) – make sure you are showcasing it in the best light. Not sure what makes you stand out?  Read your Tripadvisor/ Yelp reviews and make sure that you have photos of what clients talk about.
Prepare your place – tidy, style, arrange (hide garbage cans, papers, cords)
Prepare your "Shot List"

2 Amazing shots of each room type,
all common areas (restaurants, all dining options, wedding area, pool, hot tub bubbling with view)
If you have a restaurant, consider getting an image for every item on your menu, it will drive more sales!
photo for each type of activity,

event and action shots
Groups of fun good-looking people laughing, one or two with drinks (not all)
props: a single book with glasses, Adirondack chairs

outdoor views and water shots (anything with fire or water in it)

Get the street view of your property for the directions page
If you have waterfront, go out on the water in a boat and take a photo of the property from the water
sunset and sunrise shots
exterior, full hotel at dusk or sunrise (depending on what is best for your building's position)
outdoor serene views & scenery shots
any shot with a boat in it, Glasses with OJ overlooking sunrise, champagne flutes with sunset, etc.

Pro Tips for Taking Hotel Photos
Lighting Tips
For rooms, think about what you are looking at, take a photo from a slightly higher angle, then a lower angle, make the room as bright as possible from the inside. Make sure it is not brighter outside than inside unless you have great lighting.
At dusk (½ hour before sunset or at sunset), turn on all the lights of your property) and take pictures from all angles
Do as much photography as possible during the golden hours (early morning & dawn).
Light or turn on all fireplaces – make a roaring fire.
Use lightroom to fix photos if needed, don't oversaturate but you may want to increase exposure, increase black point and vibrance if needed.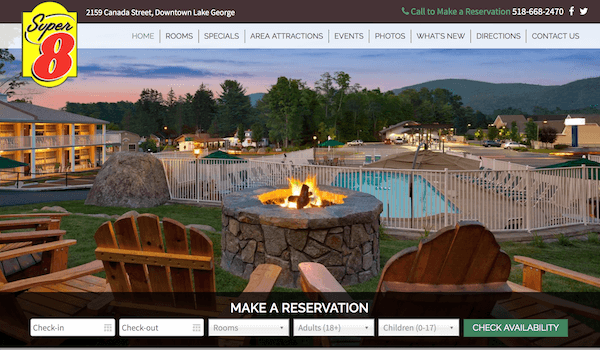 Getting the Perfect Shots
Use a wide-angle lens for room shots
Take extreme closeups of decor
Use staircases and paths to lead the eye to your subject
When shooting pools start the shot at the water (don't shoot the entire pool edge, start the shot with water and shoot away toward the view)
Shoot from the rooftop
If you use a drone, get low photos (12 feet off the ground) so the image still feels intimate. (You are the only one who loves the helicopter shot.)
Use props: beach balls, champagne wine glasses, potted plants, flowers.
Use people in your photos.
Show people sharing relationship-building moments (arms around each other or laughing)
Get permission to take photos of people with a photo release if they are recognizable.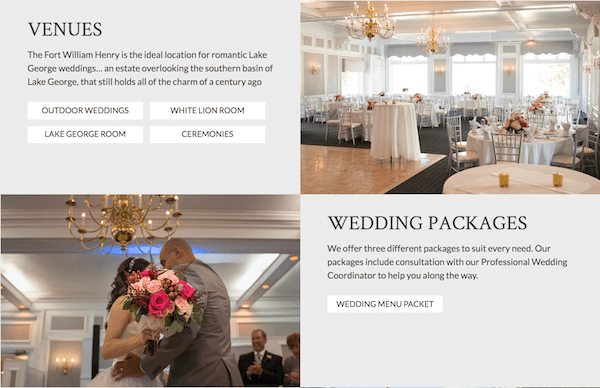 Can't get the right photo (due to seasonality) or time?
Not every photo must be supplied by you, sometimes, a picture of a little kid joyously jumping into the pool is just what you need or a close up of chocolate-covered strawberries.  Stock photography can fit the bill.  Here is our top list of free and paid stock photography, iconography and video websites.
Need Help Getting the Perfect Shots of Your Hotel? We Can Help!
Not sure you want to do your own photography?  Hire Mannix Marketing to run your ½ day or full day photo shoot.  We set the shot list, we hire the best photographer for the price and you simply show the photographer around your property.