"First off, what is Instagram?"
Instagram is a free photo sharing app that allows people to share their life through pictures! Snap a photo with your mobile phone, add a special effect if you wish, then instantly share it over the web. Currently, there are currently over 80 million users and counting.
"How much is Instagram?"
Zero. Nada. Free! Just download it in your App Store on your smart phone.
"How exactly can my business benefit by using it?"
There are lot of ways your business can benefit from Instagram. It's an easy (free!) way to get your business in front of more eyes – 160 million to be exact. Mobile photo sharing is one of the fastest growing social media trends and it's a great way for people to experience your brand in a unique way. Let's take a look at a few examples of how to market your business with Instagram.
10 ways to market your business with Instagram
1. Show Off Your Products
If you got it, flaunt it! Show of those awesome products of yours. "Mobile-window shopping" as they call it, is on the rise. Get those products in front of people!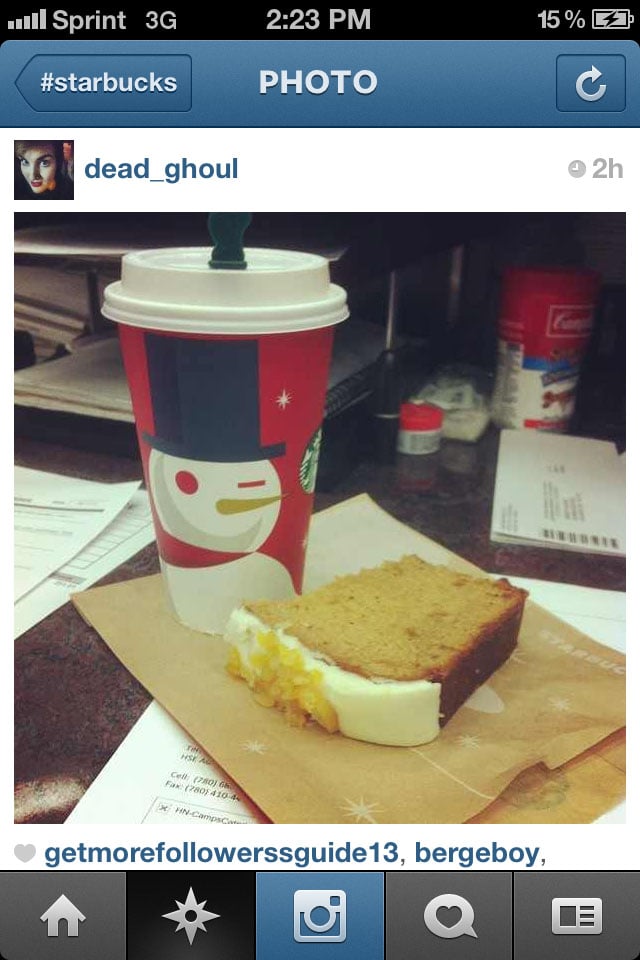 2. Better yet, show off the RESULTS of your product
Show off what your products can do. Drink Red Bull – it gives you wings!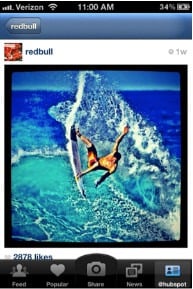 3. Showcase your Services
Got a service oriented business? Show your customers enjoying a service you provide, or some of the supplies or equipment involved with it. For example, if you're a Day Spa, show pics of that luxurious honey scrub you use in your massages. Or if you are a trainer, show you training in action on different machines.
4. Show How Your Products are Made
Use Instagram to show every intricate detail that goes into creating your awesome product! Here is an example of how Oliver Winery corks their wine bottles.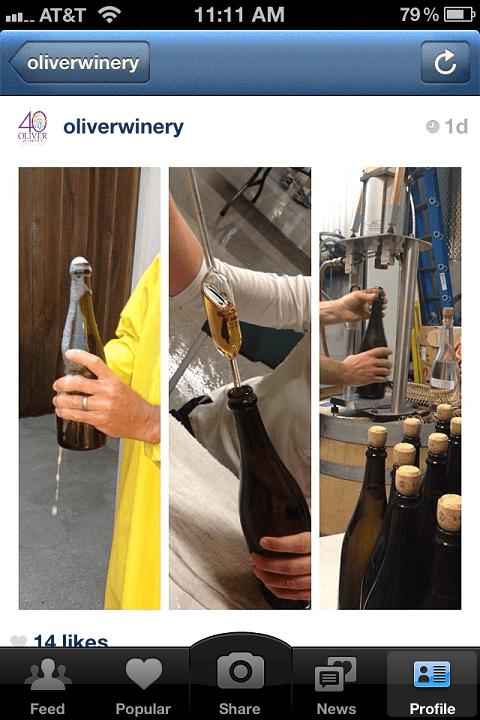 Here is the beginning of awesomeness – the beans at Starbucks Corporate Headquarters!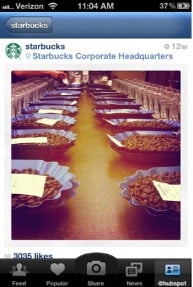 5. Behind the scenes action:
People love "behind the scenes" photos. Make your followers feel like they are there experiencing it with you. Here is an example of Cartwheels Gymnastics showing their little tumblers in action!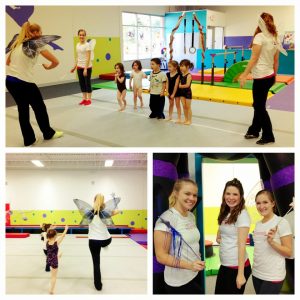 Behind the scenes photo shoot at Nordstorm: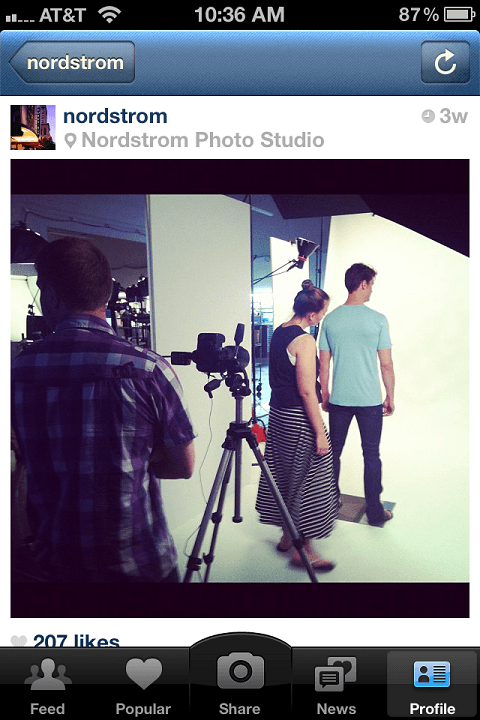 6. Give a Sneak Peek
Everyone likes to be the first to know! Got a new product coming out? A new store front? Let people know about it, and create some anticipation!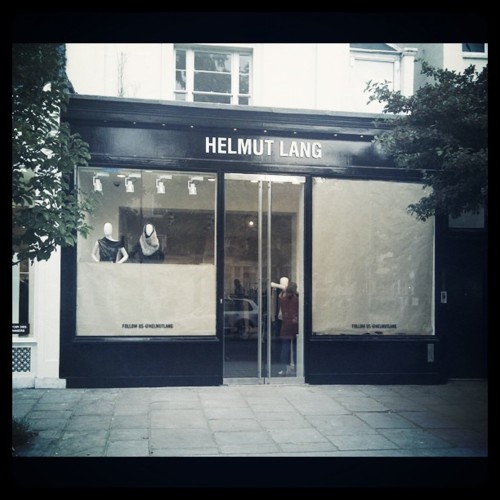 7. Introduce Your Employees
Introduce your fans to the people who make your company what it is!  Not only will your employee enjoy the recognition, but the followers will also get a chance to see the people "behind the curtain" who make the magic happen. Make sure to share a little about each employee in the caption!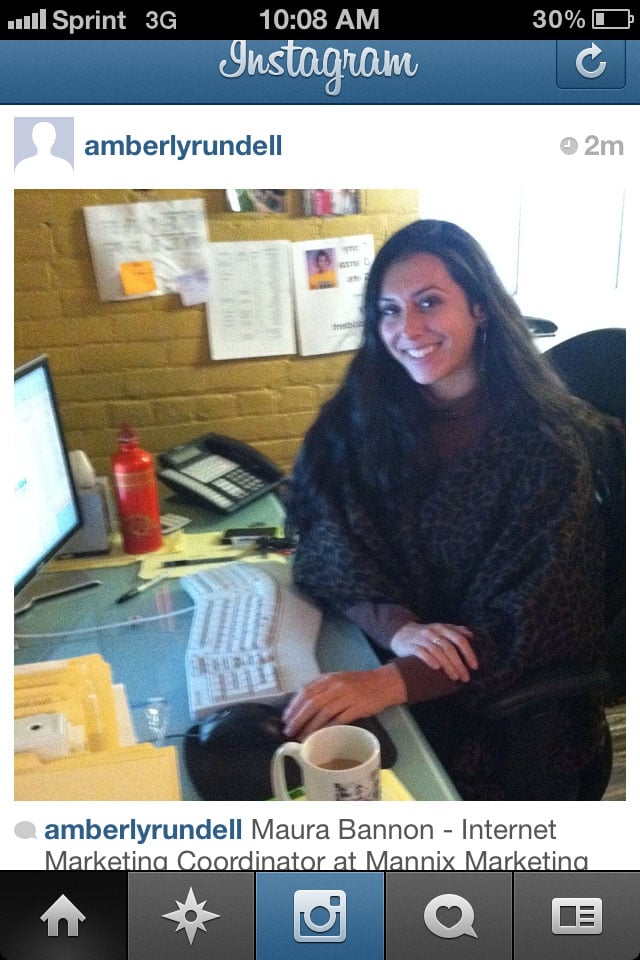 8. Show your office/workspace
Ever wonder it's like to work at Google? I don't know about you, but I would love to see what it's like to work on the oh-so-famous Google Campus! Give people a little peek as to what it's like to work in your office or work space.
9. Take us with you on an event
Going to a conference or community event? Take your followers with you!

10. Take pictures of Specials
Get out the milk! This is Baked by Melissa Cupcake Special of the Month!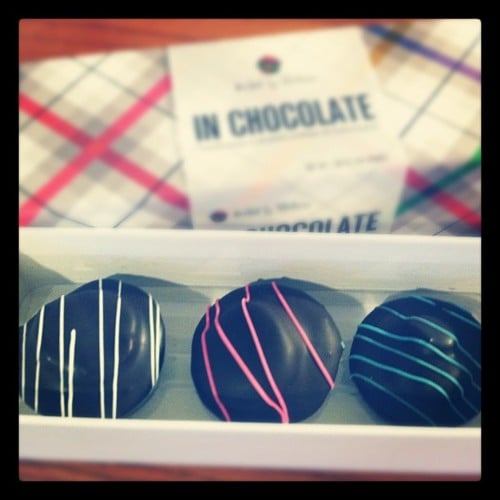 As you can see, Instagram is a great way for people to experience brands in a different way. It elicits emotions that people may not have been experienced through text alone. Use Instagram to give your business extra visibility. Afterall, it's easy, fun, and FREE!
What do you think of Instagram Marketing? What creative uses of Instagram have you seen from your favorite brands? Leave your comments in the box below.