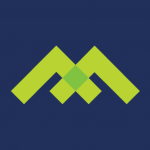 Ever hear the old expression, "You can't put lipstick on a pig"? It's actually a wise saying, because there really are some physical features that makeup just won't help. The same holds true for websites.
In this Roundpeg More Than A Few Words podcast, Mannix Marketing Founder and CEO Sara Mannix explains lipstick/pig web conundrum: Sometimes, a customer wants to drive traffic to their website, but that won't be an attainable goal if the website itself isn't state of the art. Listen below to hear Sara discuss the good, bad and ugly of getting to the "why" of your brand.
Considering a New Website for Your Brand?
If you're considering a new website for your brand/company, then it's time to request your free marketing review with the leaders in website design and digital marketing! We've spent decades honing our craft. Let's chat for 15 minutes; we promise that you'll learn a lot and most likely you'll find out that you want to do business with us.
Call 518-743-9424 ask for a 15-minute digital marketing review or contact us online and we'll show you what we can do to help you put your best foot forward!