Customers are looking for businesses just like yours every day- are you getting found before the competition when they search for your products and services online? Learn how to outrank your competitors in the search engines from Mannix Marketing's Founder and CEO, Sara Mannix, during her upcoming session, "How to be #1 in the Search Engines," at M2Con 2016!
All Eyes Are On Search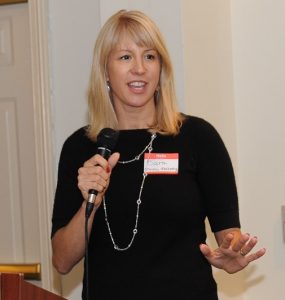 Today, more people are going online to research products, services, and companies before they reach out to salespeople. Why? Because buyers can easily access more information about products, services, and companies on their own.
As long as people continue using the phrase "Google it," your search engine rankings can dramatically affect your website traffic, leads, and sales.
Searches on Smaller Screens are Growing
In 2015, Google announced that- for the first time ever- searches on mobile devices outpaced searches on desktop devices. The rise of mobile searches presents a new challenge for getting found because there is noticeably less room to display websites in the search results on these tiny mobile screens (versus search results displayed on desktops).
If you're not showing up at the top of the search results, then your window of opportunity is quickly shrinking.
SEO, PPC, & Local: Which is Best?
It seems that almost every business has finally come to the realization that if they want to reach today's customers then they must get found in the search results. However, this doesn't necessarily mean that every business should invest all of its efforts in SEO alone.
Businesses can use multiple tactics to get found in the search results, including SEO, paid search (Pay-Per-Click), and local optimization. While SEO may be the best option in some situations, paid search can be more beneficial in others. As a result, you need to understand how each one can help you get found and crush the competition.
Find out how to be #1 in the search engines by attending M2Con 2016! Learn more and register online today!
About the Speaker
Sara Mannix is the Founder and CEO of Mannix Marketing, Inc. Sara has grown the business from a one-person search engine positioning company to an award-winning, full-service digital marketing company, and continues to share her extensive knowledge in SEO and digital marketing to help companies Get Found online.