When you begin a new website design project with Mannix Marketing we'll follow a series of steps to bring your new website from concept to reality. The purpose of this article is to give you an inside look at our website design and development process so you have a better understanding for what to expect when working with our web development team on making your dream website a reality.
Every new website project is led by a project manager who oversees the design and development process from start to finish. The project manager is primarily responsible for keeping you up-to-date on the status of your project, providing deliverables (e.g. design concepts, content, and your finished website), ensuring key deadlines are being met, and getting your new website launched on-time and on-budget. Throughout the process, our project manager will be your primary point of contact to answer any questions you have while relaying content, feedback, and special requests to the departments and team members who are creating your new website.
In addition, the digital marketing strategist who developed your new website design plan (during the Design, Research, and Strategy Development stage) will serve as the lead marketing strategist. They'll review your website at multiple stages of the design and development process to verify that the design, messaging, functionality, and overall marketing elements are aligned with your goals, industry best practices, and our own quality standards.
The Mannix Marketing Website Design and Development Process
Let's take a look at the process we'll go through to create your custom designed, search engine-friendly, and easy-to-use new website.
1. Discovery, Research, and Strategy Development
We begin the new website design process with a 60-90 minute Discovery meeting to learn more about your business, industry, and goals. By asking deep questions about your company, your target audience, your competitors, your marketing strategy, and the problems your new website needs to solve we can start to formulate a website design plan around your unique goals.
During the Discovery meeting you'll learn more about your own opportunities for getting found online as we share findings from our pre-meeting research (based on your existing website, your keyword and industry competitors, and the different channels for acquiring new visitors and leads). We're teachers at-heart and want you to have a clear understanding of how your new website can help improve your overall business strategy.
If it seems like there's a strong fit between our services and your goals then we'll regroup with our team and put together a proposal which outlines the details and costs associated with creating your new website.
2. The Kick-Off Meeting
When you decide to work with the team at Mannix Marketing for your new website you'll be invited to a Kick-Off meeting which is held in-person or online (via UberConference). During the Kick-Off meeting our project manager and the lead strategist meet with your team to review your website design plan, walk through the design and development process, address any content and graphic design questions, and begin setting tentative deadlines (project milestones).
3. Website Design Stage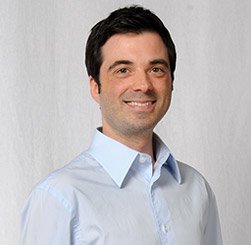 During the design stage our web designer, Brendan LaRock, will create a visual representation of how your new website is going to look. Using your design preferences and branding guidelines, he'll create a design "concept" that reflects the overall look, feel, and marketing appeal for your new website.
Once our internal teams review the design concept(s) and give their stamp of approval, the project manager presents the design concept(s) to you for review, feedback, and final approval.
The design stage can take anywhere from a few days to a few weeks to complete depending on how many design concepts your new website calls for and how quickly we receive your feedback on the different designs.
Want to see some of our past website designs? Check out our Web Design Portfolio.
4. Website Development Stage
This is the point at which our web developers begin building your new website: creating the different page layouts, building-out the navigation, setting up the pages, populating them with your content (e.g. text copy, images, videos and PDFs) and formatting the information on the pages. As this happens, we're moving closer to delivering a fully-functional website that's designed to be user-friendly across desktop, tablet, and smartphone devices.
Further, to ensure you're able to keep track of your website traffic and how visitors are interacting with your website, we'll set-up and install Google Analytics tracking code for your new website.
The development stage typically takes a few weeks to complete depending on the size and complexity of your new website. Naturally, it will take longer to create a new website that has more custom functionality, layouts and pages compared to a smaller website with the basic functionality.
5. Search Engine Optimization Stage
While our developers are busy coding away your new website, our Search Engine Optimization (SEO) specialists are performing the foundational SEO techniques that will give your new website a better chance of getting found in the search engines.
This includes researching and selecting the search phrases buyers might use to find your products or services online; writing unique, targeted, search engine-friendly meta data for the pages on your new site; setting up the code so that your site is fast-loading, and performing a few other techniques that are a bit too technical to explain here- so we'll leave it at that 😉
Our Search Engine Optimization services are our bread and butter at Mannix Marketing, and many of our web design clients have us continue with our SEO services to increase organic web traffic and online visibility, whether through SEO consulting, monthly SEO practices, or an SEO blueprint.
6. Internal QA and Testing
Your new website then goes through a pretty rigorous QA process by our internal teams (seriously- we put it through the ringer).
Without diving into too much detail, our process includes testing your new site for compatibility with modern web browsers, reviewing how your new website displays and functions across a variety of different devices and screen sizes, verifying that the foundation SEO is set in-place, reviewing the content and calls-to-action for consistency with your messaging, and making the proper adjustments before sending the finished website to you and your team for final review and approval.
7. Personalized Website Training Session
Since you hired Mannix Marketing to create your new website you know that you're getting a website that's easy to update on your own. But before you can start tweaking the pages and publishing those amazing blog articles, it's important that you (and anyone else who will be making changes to your website) feel totally comfortable taking the wheel.
That's why we schedule a one-on-one website training session with you and our WordPress specialist (spoilers: it's Chris!). During the training session we'll cover everything you need to know for managing your new website- from logging-in to your website to navigating around the "back-end" area (where your pages, media content, and blog articles are located) to making basic content changes (i.e. adding/removing text copy, photos, pages, and blog articles).
The website training session can be held in-person or online (via UberConference), and in most cases we'll complete your training before launching your new website.
8. Website Launch
It's the day we've all been working towards: Launch Day.
Pop the champagne and let our team handle any last minute changes before making your new website live!
It Takes a Village
This may seem like a lot of moving parts and many different hands for creating your new website, but we believe it takes a village to create an amazing website that helps you get found online, attract more leads from the web, and succeed in the digital era.
Ready to build your dream website? We can help!
Our team is accessible, knowledgeable, and dedicated to helping our clients' websites – and businesses – succeed. We'd love to work with you on creating a new SEO-friendly website that truly showcases your unique business and all it has to offer.
Give us a call today at 518-743-9424 or contact us online to get the conversation started!
Related Articles:
Is it time for a new website? Read our 7 signs you need new website ASAP.
Thinking about building your own website? Think again. Learn more about the pitfalls of DIY Website Platforms.
Editor's note: This content was originally published in 2014 but has been updated as of June 2019.