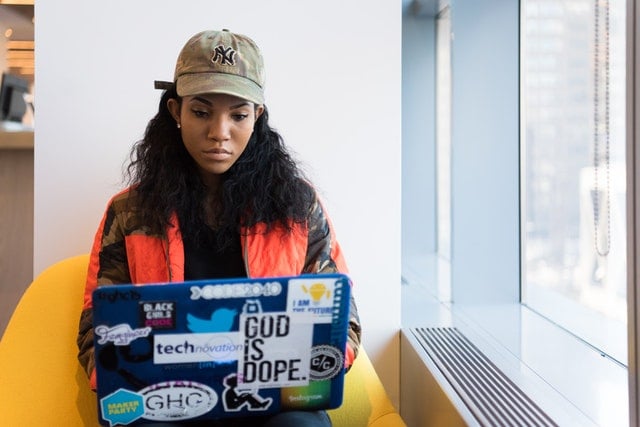 Stock Photography… think before you download
I wrote this article about how to find free and cheap photos for your website a few years ago. Customers were downloading photos that they did not purchase and getting demand letters and I thought this would be helpful.  Recently,  I was told of some amazing resources including websites dedicated to promoting diversity and inclusion.  Although I've always been a believer in the rights and importance of inclusion and diversity, I did not recognize that we did not include enough diversity and inclusion in our imagery until a colleague recommended some stock photography sites that specialize in this type of stock photography.  So this article is being revised to ask you to think before you post an image.  Are you representing all people of all backgrounds?  If not, please consider some of the stock photography sites bolded below.
Here are some of our top picks for finding stock photos free
Free resources for specialty images like illustrations, icons, patterns, health and wellness photos, historic images and animated photos and gifs.
Here are the best places for inexpensive (ie: cheap) stock photos & illustrations and videos
StoryBlocks is a great site for people who are integrating video into their marketing on a regular basis, they have subscription plans that are affordable starting at $15/month for 5 downloads.  Video often can tell a story in ways that flat images can't.
https://tonl.co/ offers incredible stock photos that promote inclusion and diversity
(They have a large selection, and if you buy their credits, extra-large photos would be about $2.50 and smaller photos $1.25)
https://createherstock.com/ a beautiful stock photo subscription for melanated women
Still can't find the right stock photo?
When you can't find what you want in the cheap and free options, try these; they have the best selections for quality stock photography:
When this doesn't work, find a local photographer; they can either take a photo for you, or they may just have what you need!
Why not create your own graphic and image?
Use PicMonkey.com this is a great tool for making your photos fun with words and graphics.  You can make great collages as well.
I love www.canva.com for creating graphics with sayings and photo collages.
SomeEcards.com is great for making your own  sharable greeting card graphics.
Remember, read the fine print, some images and tools are free for personal use and not for commercial use.
Related reading: Images & Copyright – What To Look Out For
Credit:  This article was updated to share some of the photography sites that offer diverse images to support diversity and inclusion, they were first shared with us by Oomph, an award-winning digital services firm.