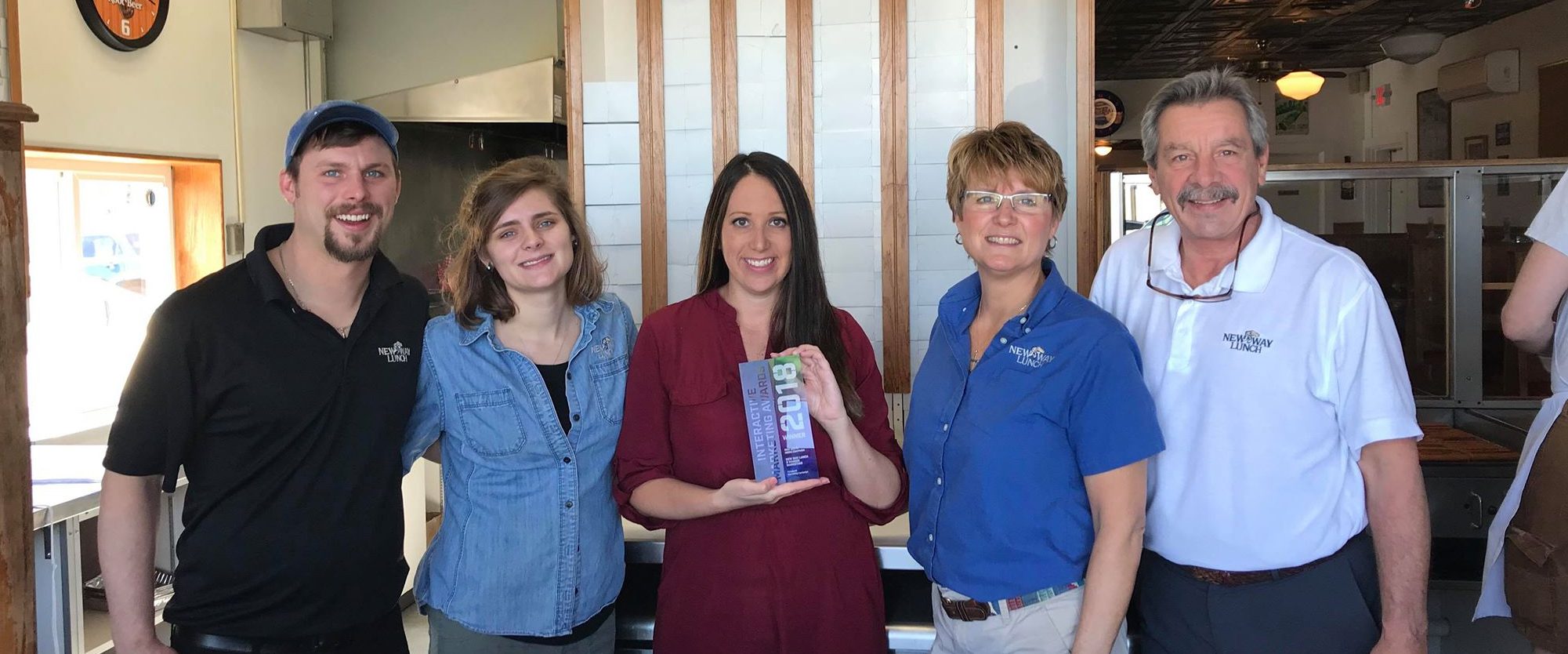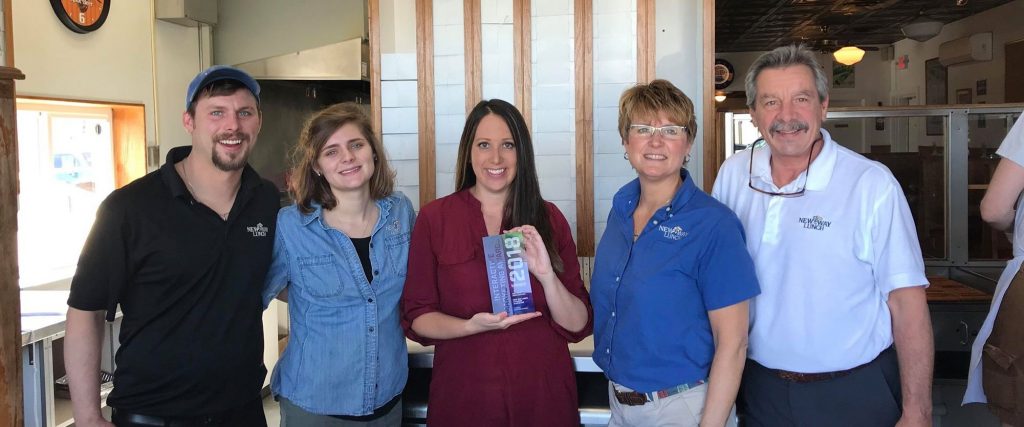 Mannix Marketing took home "Best Social Media Campaign" in the Interactive Marketing Awards 2018 competition, in recognition of the agency's work with New Way Lunch. The award was presented to Mannix Digital Marketing & Social Media Strategist Amberly Rundell at an April 10, 2018, celebratory gala dinner held at the Fort Lauderdale Convention Centre.
Rundell and Senior Digital Marketing Strategist Jessica Tracy were also shortlisted finalists for "Best Interactive Marketing – Retail/E-commerce" for an organic SEO campaign they conducted in tandem for Gettysburg Flag Works, while Tracy was also nominated for "Best Interactive Marketing – B2B" for her efforts with American Heating Company.
"I am thrilled for Amberly and Jessica on their two shortlist nominations, as well as Amberly's wining social media campaign for New Way Lunch," said Jennifer Manz, director of digital marketing for Mannix. "They truly care about the success of their clients, and we in turn are fortunate to be able to work so closely with these fine businesses."
Among its three different nominations, it was Mannix's social media advances with New Way Lunch—a favorite local upstate eatery with multiple locations—that tallied the win. Led by Rundell, the restaurant chain (known for its famous hot dogs with meat sauce), gained tremendous growth in its presence on Facebook and other channels since enlisting the Mannix team.
Rundell's strategy for New Way Lunch included contests, a hashtag campaign, creation of Facebook LIVE content, sponsored ads, promoting reviews, posting photos and encouraging storytelling by fans, regarding memories at the restaurant throughout the years. Among other highlights, the campaign helped New Way increase its social media fans from 800 to more than 8,600, gain 314 raving reviews with an average 4.7-star rating, while boosting website traffic originating from Facebook by an incredible 535%.
"I am truly humbled to be acknowledged for my creativity and success on this campaign, especially since it's been so wonderful working with the New Way Lunch team," said Rundell. "Social media has brought massive exposure to my clients' businesses; for New Way Lunch, it was important to build a strong community around their brand, and social media was the perfect platform. This is proof that a small mom-and-pop business can get huge results with the power of social media, a little creativity, a solid strategy and a lot of hard work!"
The inaugural Interactive Marketing Awards celebrate and reward excellence in interactive marketing campaigns, agencies and in-house teams, featuring 28 categories judged by a panel of international industry experts. The awards are exceptionally competitive, with hundreds of entries and extremely high standards; just earning a place on the shortlist in any category is a notable accomplishment. This year the judging was a rigorous two-stage process including pre-scoring to determine shortlists, and a judging meeting where entries were discussed and evaluated in detail to decide the winning entries.