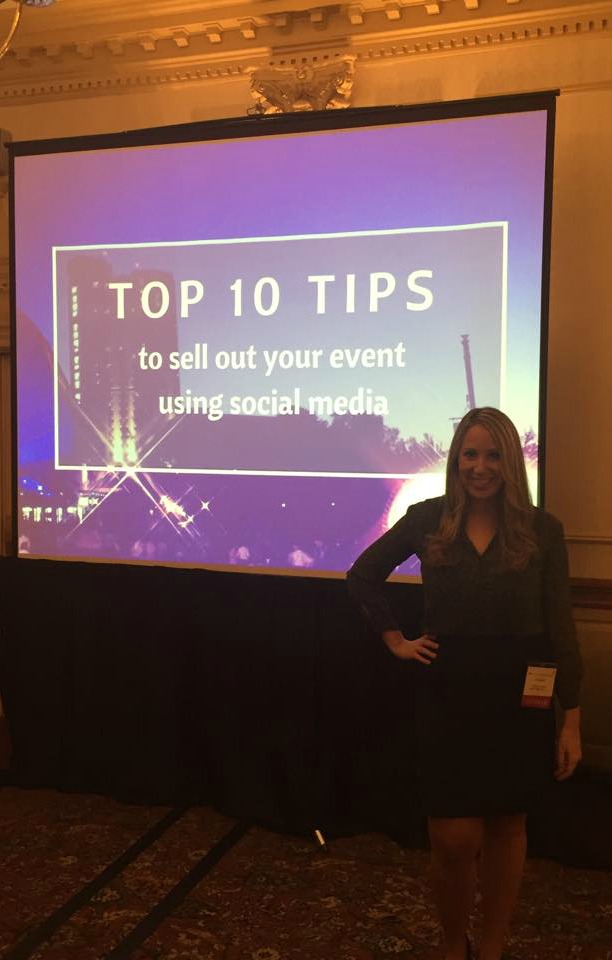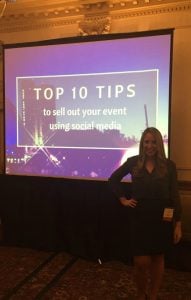 Yesterday our Social Media Specialist Amberly Rundell took the stage at The Desmond Hotel to discuss the power of social media for the hospitality industry! The audience members included event planners and hotel sales managers interested in learning how to attract more people to their event and venues using social media.
Topics covered included contests, how to create eye catching visuals for social media, case studies, leveraging influencers, tips, tools, and more. Below are a few highlights from her presentation.
Top 20 Memorable Quotes
"To be successful on social media, you have to be a storyteller. Tell your brand's story using behind the scenes images and videos. Moments are happening all the time. Take out your smartphone and capture those moments!"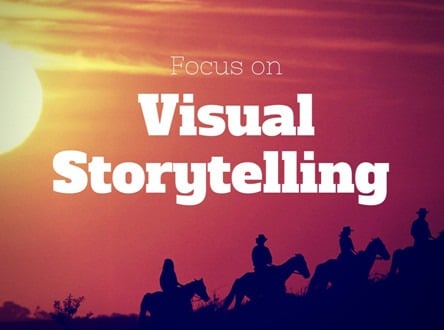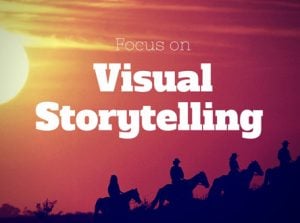 "Use Flipagram or Videolicious to easily create videos to market your event."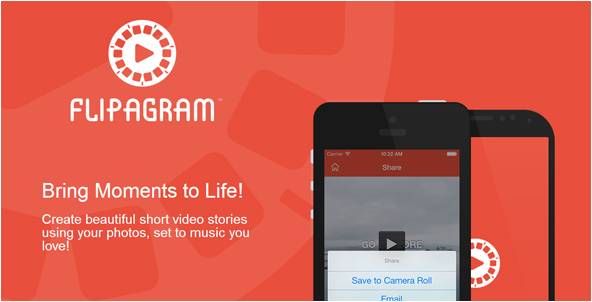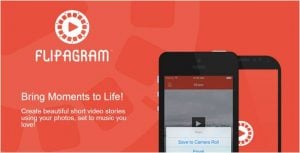 "Take us behind the scenes during a 'day in the life' at your venue or hotel.  What goes on? Show us the food, the amenities, the workers, the details that go into planning the event. Pull back the curtains.  Give users the experience and make them feel that they're already there with you."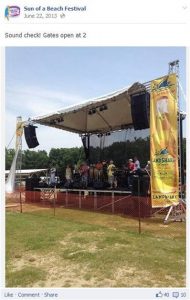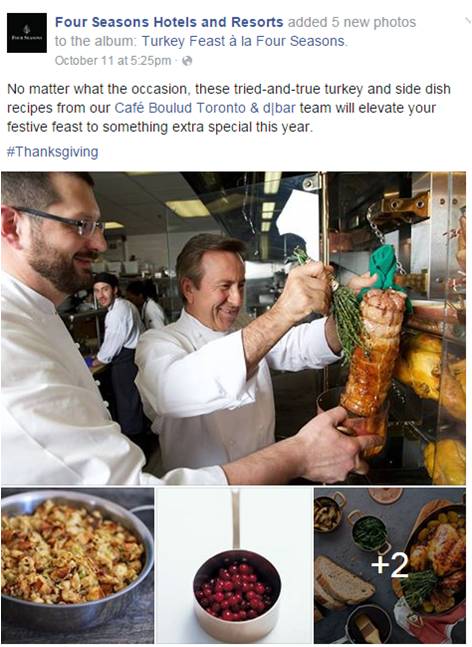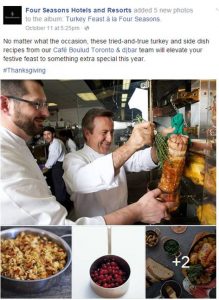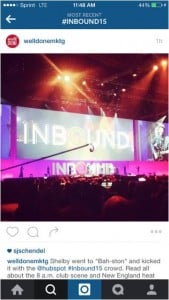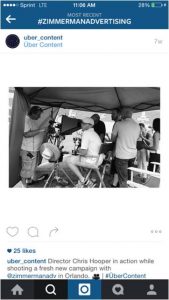 "Update your Facebook cover photo to promote your upcoming event. Don't forget to update the description area! Include a link for more information in the description area, and use a bit.ly shortner link to track clicks."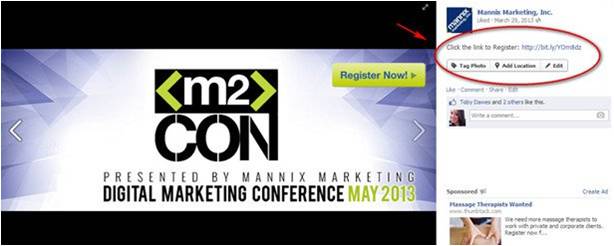 "Create an eye catching save the date using images from last years event."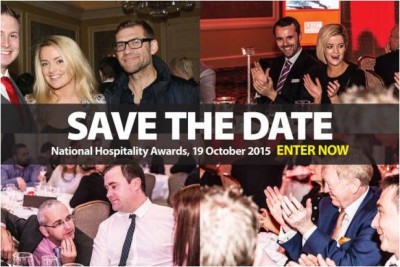 "Companies that are the most succesful online are the ones that are able to tell their brand story. Marketing is no longer about the stuff you make, but about the stories you tell."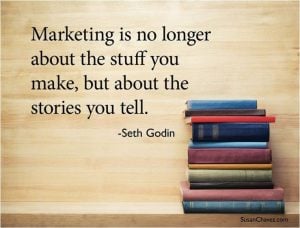 "Create a recap video of your event and post in on social media. Encourage guests to tag themselves and share with friends. Here is a great example that Saratoga Food Fanatic posted after the Saratoga Flavor Feast event."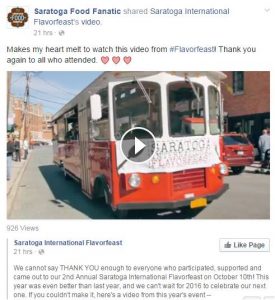 "Collect User Generated Content. Use photos of real people. If you notice, big brands like Starbucks and Nike use pictures of actual customers enjoying their products. Don't use stock photos anymore! Be authentic."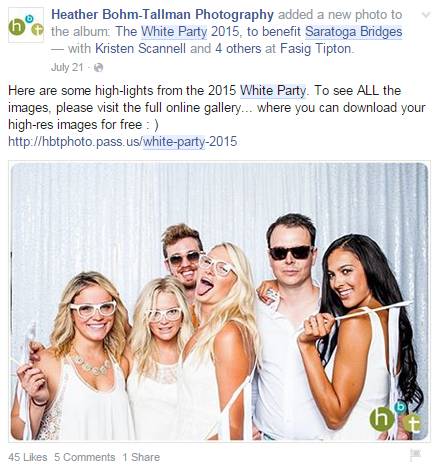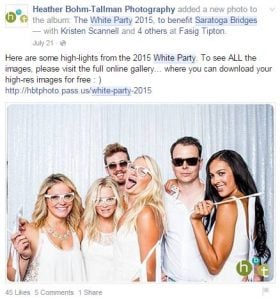 "Partner with local businesses and tap into each others' audiences. For example, if Cocadotts is supplying cupcakes for an event at your venue, have them take a picture setting up and tag your venue location. In return, you can promote a picture of guests enjoying their cupcakes and tag their business. It's a win-win."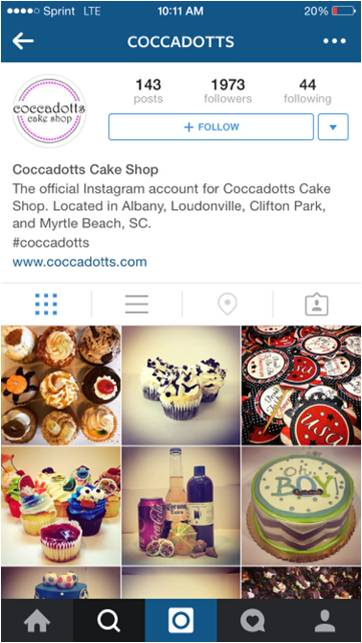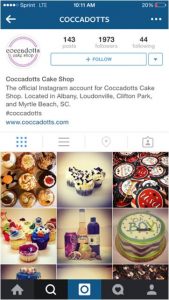 "Have your General Manager or employee at your venue provide tips on things to do near your hotel, including attractions, restaurants, shopping, etc. Yes, guests are coming to stay at your hotel, but they are also interested in what other things to do as well during their stay. Get them excited for everything that your community has to offer."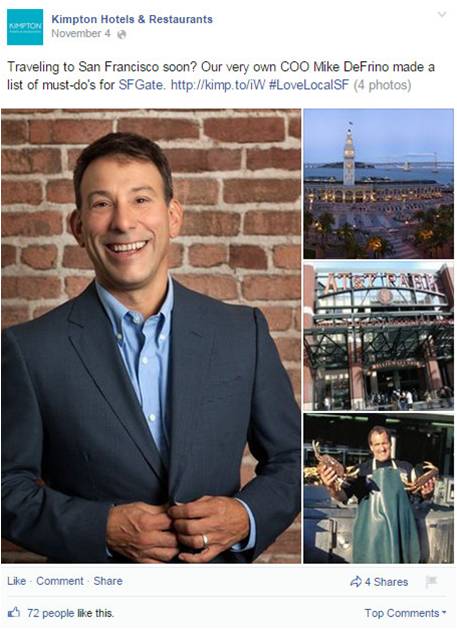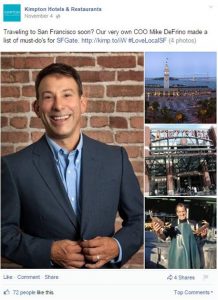 "Host a contest or giveaway. It is an extremely powerful way to generate buzz around your event! People will share this with their family and friends, and even if they don't win, it's still great exposure and they might end up buying tickets anyways."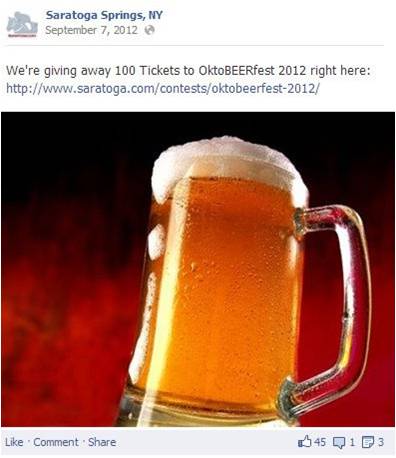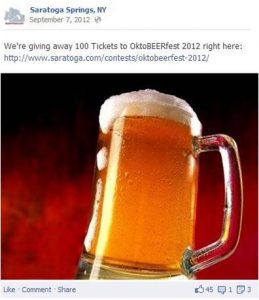 "After the conference or event, create a blog post of the key takeaways (similar to the one that you are reading right now.) If someone was not able to attend the event, the blog post might inspire them to make it to the next one."
"Instagram is a powerful marketing tool, especially for the travel and hospitality industry given its visual appeal and nature. You can't afford not to use it. Use it as marketing research tool. Search for #weddingvenue, #conferenceplanners, #hilton, #marriott for inspiration and ideas for your own marketing."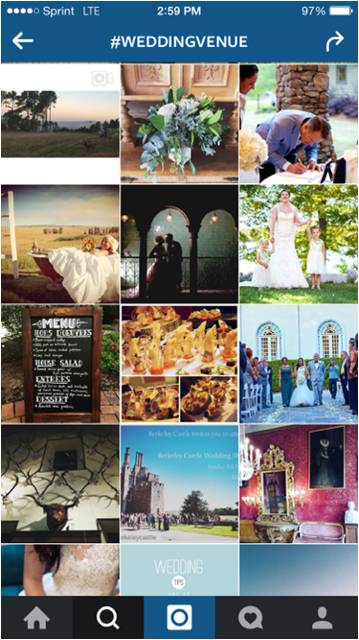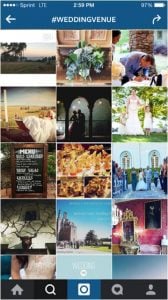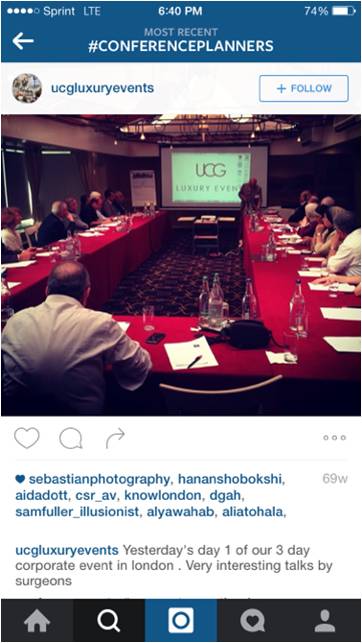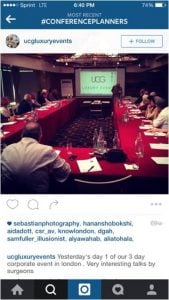 "Use Tagboard to search hashtags across all social media sites. It's a great tool for competitor research. Follow others who are doing it right on social media to get inspiration."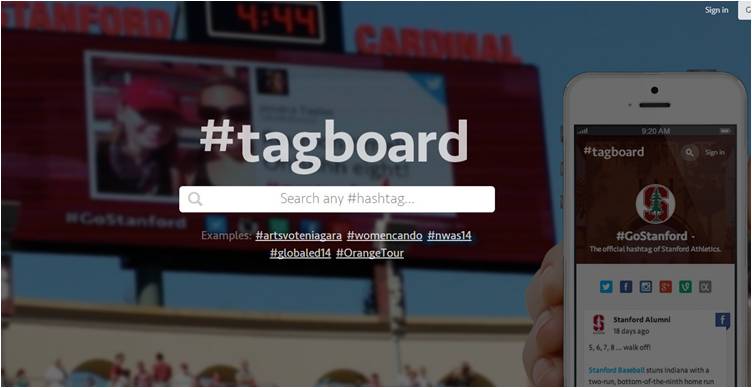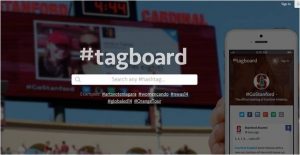 "2015 is the year of visual content marketing. Use the free design tool Canva to easily create eye catching, compelling images in a matter of minutes."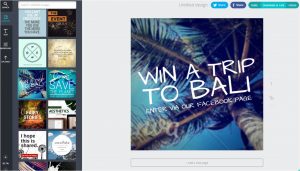 "New social media platforms like Periscope and Facebook Live (live broadcasting) are about to completely change the game for event and hospitality marketing industry. Stay tuned."
"Are you a wedding planner or wedding venue? Jump in the social media conversation using the couples wedding hashtag.  It's a great way to add exposure for your business or venue when other guests are browsing the photos." #DEPWedding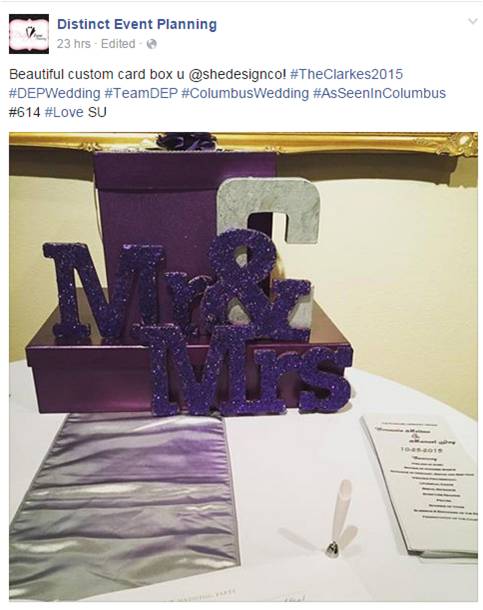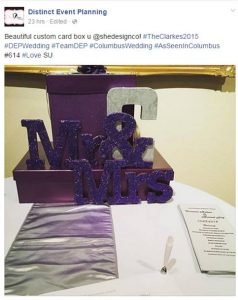 "Create a hashtag for your event or conference. Encourage guests to live tweet compelling quotes, pictures or tips they learned."

"Advertise on social media. We're now able to hyper target people based on their age, location, interests and occupation. For example, if you were hosting a wedding expo in Saratoga Springs NY, you could advertise to people who are engaged, male or female, who live in a 25+ mile radius of Saratoga, who are interested in wedding planning (i.e., have liked/visited other wedding pages.)"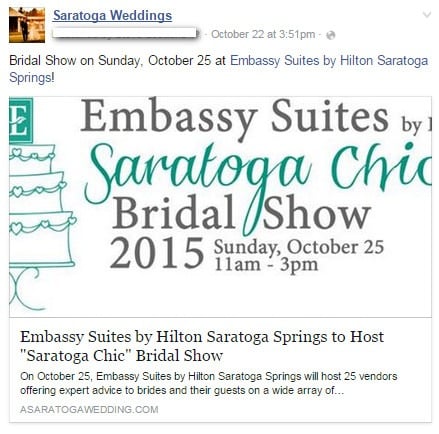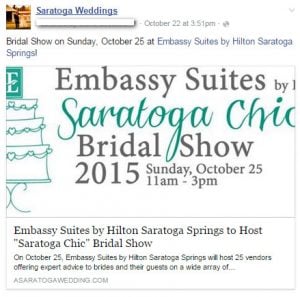 "Or lets say you were planning a Financial Planning Expo. You could advertise to the following target market: Males and Females, who are retired, ages 45-65, 50+ miles near your city, who are interested in financial planning and retirement pages. See where I'm going with this? That is your EXACT target market. These ads are a lot more cost effective then just randomly throwing out your ads to the general population."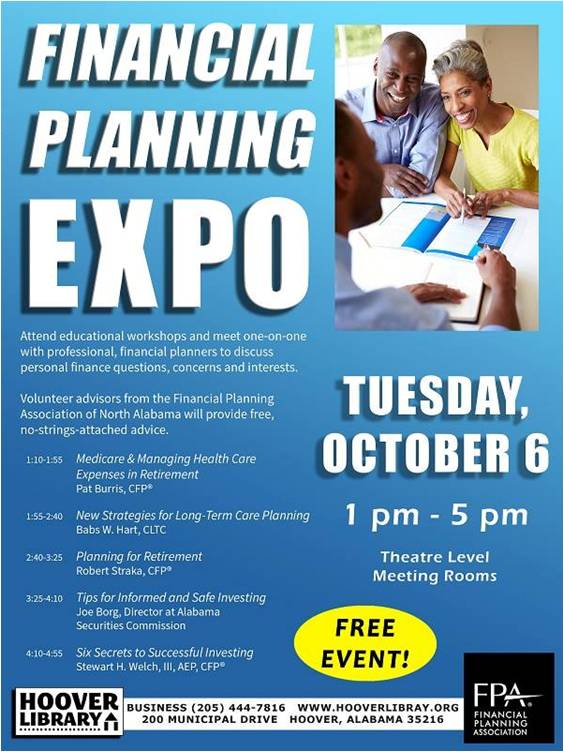 "Hosting an event in the Capital Region? Promote your event on one of our city Facebook pages (Albany, Saratoga, Lake George, Adirondacks, etc.) and leverage the massive audiences that we have currently have!" Contact us to see how we can help you promote your event.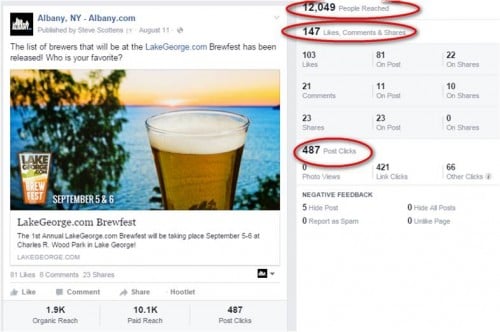 "Promote your event on our city directories for FREE!"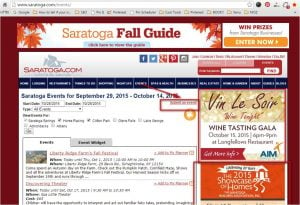 These are just a handful of the tips shared in yesterdays presentation. For more tips or advice on how to promote your event or venue using social media, contact us today!
Looking for a Social Media Marketing Speaker for your next event?
With 10+ years of experience in internet marketing strategy, SEO and Social Media Marketing, Amberly is an expert in helping businesses of all sizes find greater exposure on the web, attract quality leads and turn their fans into loyal customers. Her high energy and passion for teaching social media is evident in each and every presentation she gives. Her goal is simple: to educate and leave her audience inspired with valuable tips that they can put into action right away!
Interested in hiring Amberly Rundell to speak at your next event? Contact her today at 518-743-9424.