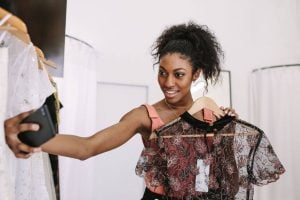 Is your business using Facebook Stories? If not, your page is missing out on the visibility and engagement from the 150 million people using Facebook Stories daily.
What Are Facebook Stories?
Facebook Stories emerged in March 2017 as Facebook's answer to capitalizing on the success of Snapchat and Instagram stories.
Facebook Stories are short photo and video posts that appear in bubbles on the top of news feeds. Like their counterparts, Facebook Stories only last 24 hours, so they lend themselves to engaging of-the-moment material that you don't mind not living on your page permanently.
Why Are Facebook Stories So Great for Businesses?
Facebook Stories provide businesses another opportunity to engage with fans, drive traffic to their website, further brand awareness, and promote time-sensitive deals.
One key advantage of using Facebook Stories is they have the strategic advantage of appearing on top of the news feed above posts and ads. So if you're struggling being seen by your followers with the Facebook algorithm, Facebook Stories are your chance at some free highly-visible marketing.
You can also cross post your Instagram Stories to Facebook Stories by checking "Share Your Story to Facebook- Automatically share photos and videos from your story to your Facebook story" under story settings in Instagram.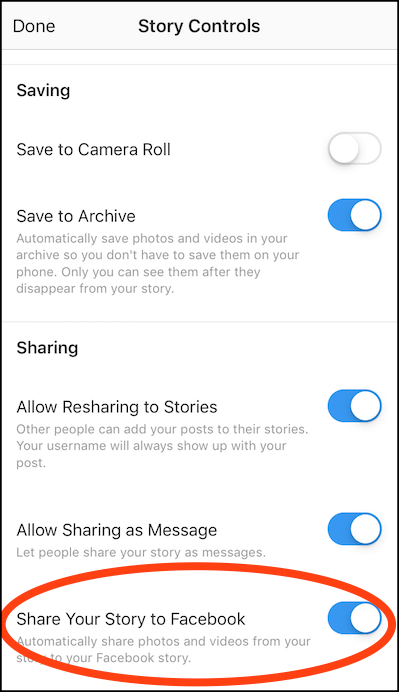 30+ Facebook Story Ideas for Businesses
Struggling to come up with Facebook Story Ideas for the month? We've got over thirty different Facebook Story ideas below, that's at least one per day!
1. Share a Quote Related to Your Business
Whether it's an inspirational quote or a word of wisdom, sharing a quote related to your business is a quick and easy story idea. Here's something a bookstore could post: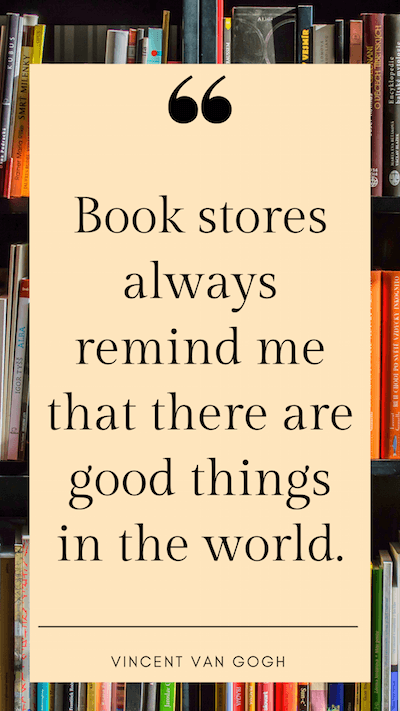 2. Advertise Your Email Newsletter
Just because a customer may be following you on Facebook doesn't mean they're on your email newsletter list. Cross-promote and watch your subscriber list grow!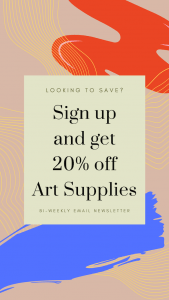 3. Send Traffic To a New Blog Post
When a new blog post goes live on your site, send an initial boost of traffic by highlighting it on your stories.
4. Highlight Your Daily Specials
If you're a business, like a restaurant, that has daily specials, you've got a week's worth of content right there. Highlight your daily specials each day of the week!
5. Boost a Sale
Give extra visibility to an existing sale or coupon code by showcasing it on your story.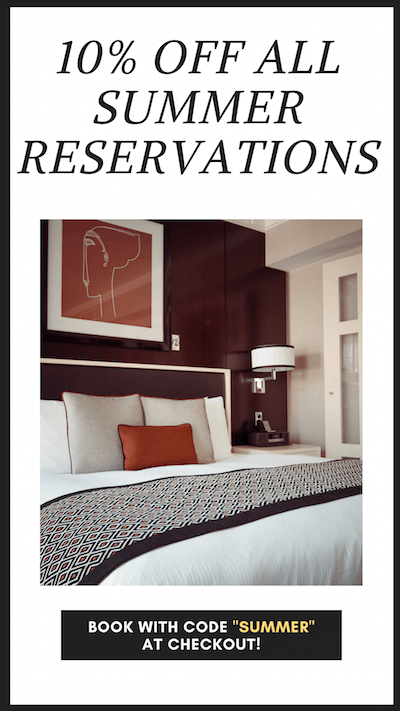 6. Celebrate a National Holiday
There's practically a "National _____ Day" every day of the week. Find one that correlates to your business and post!
7. Promote an Event
Give an upcoming event more visibility in your Facebook story. This can be a sale, an in-store event, a networking party, a conference, etc.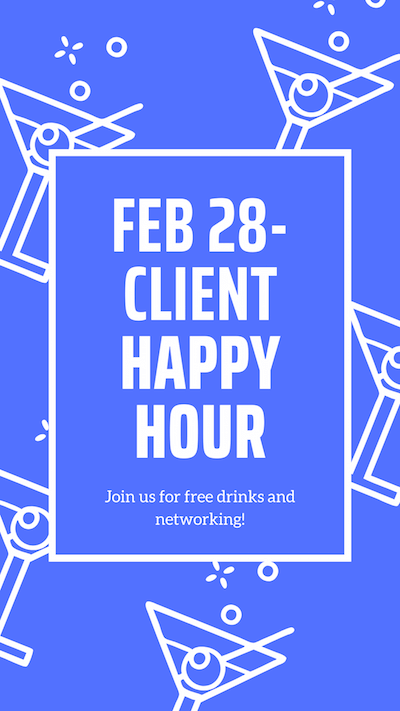 8. Employee Take Over
Show customers the humans behind your brand by having an employee "take over" your stories and show their work day.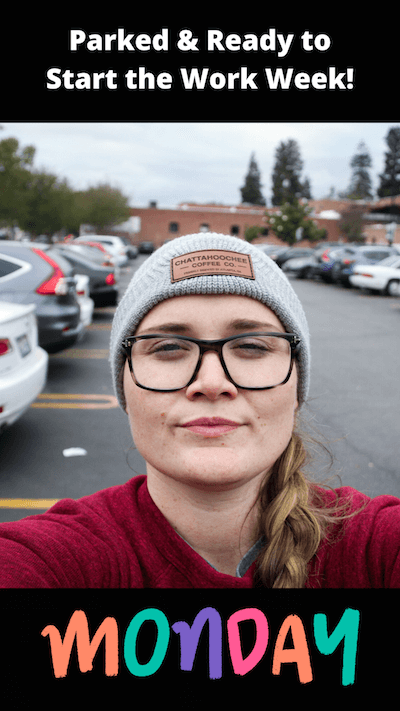 9. Highlight A Client
Everybody can use a little boost. Shout out a client to give them a little extra love and visibility.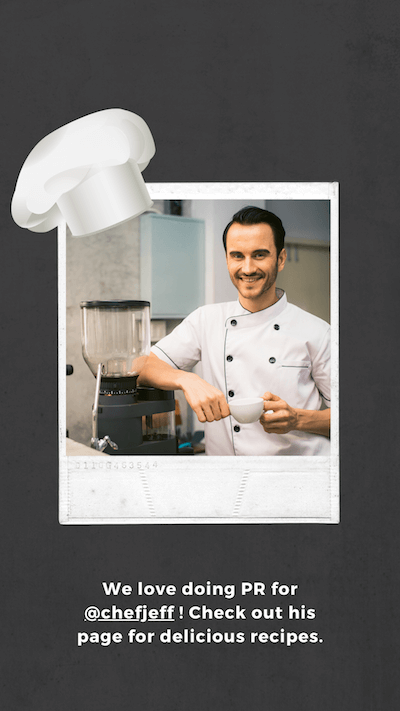 10. Showcase Your Product/Services
Got a product launch? A new service? Or want to remind customers of an existing one? Put it in the story!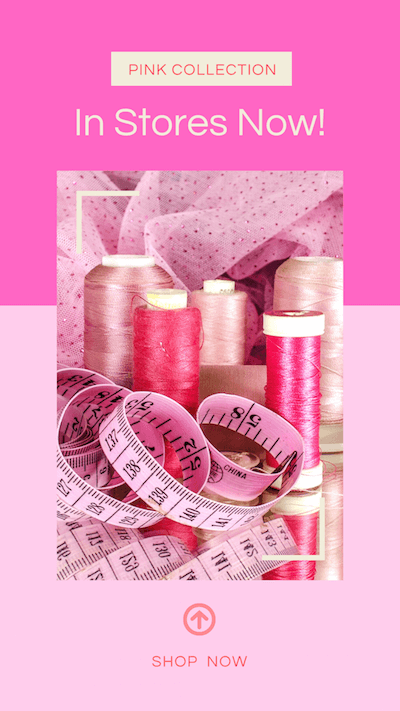 11. Share A Joke
Everybody needs a laugh. Bonus points if you can make the joke related to your industry.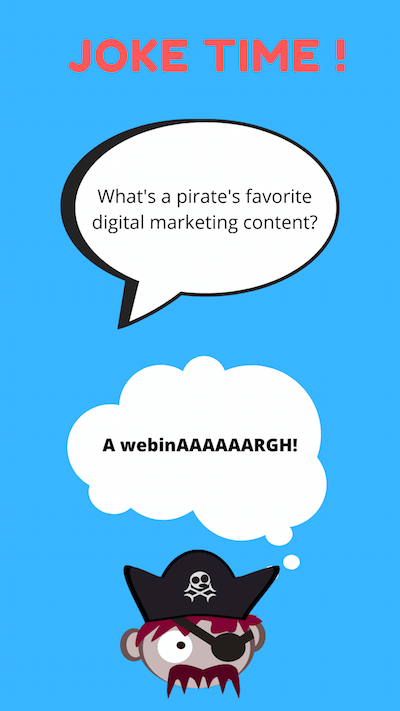 12. Business Bingo
Play a little game of bingo with your customers by having them check off tasks related to your business. Below is an example of a restaurant seeing how far diners have explored their menu. But for other industries you can do products, services, events attended…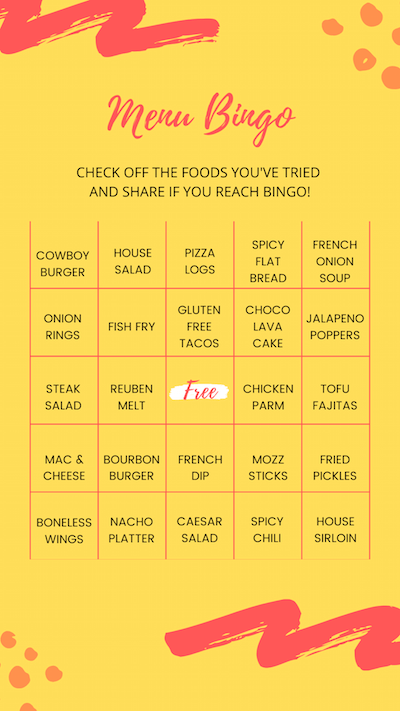 13. Run a Contest
Running an exclusive contest on stories is a smart way to encourage users to watch your story on a daily basis–they'll be anxious to see when you run one again!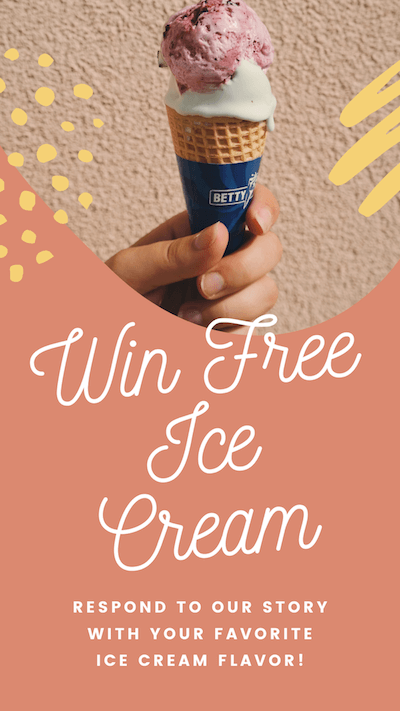 14. Behind The Scenes
Give followers a peek behind the curtain when you're setting up for an event, conference, showcase, etc.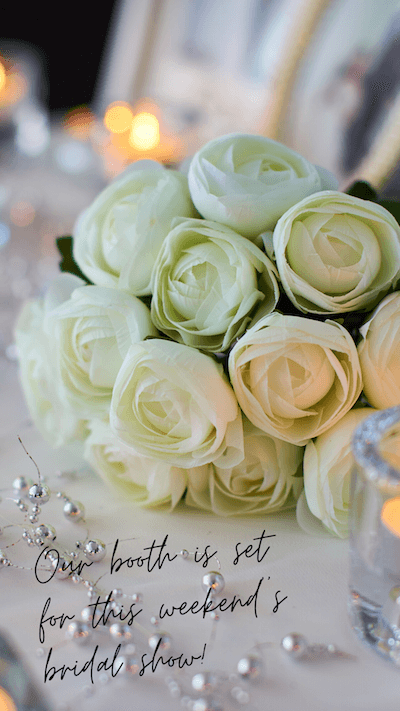 15. Special Announcements
Share important messages about your brand to your stories to make sure they're seen by all active followers. This could be new hours, a new product, moving locations, etc.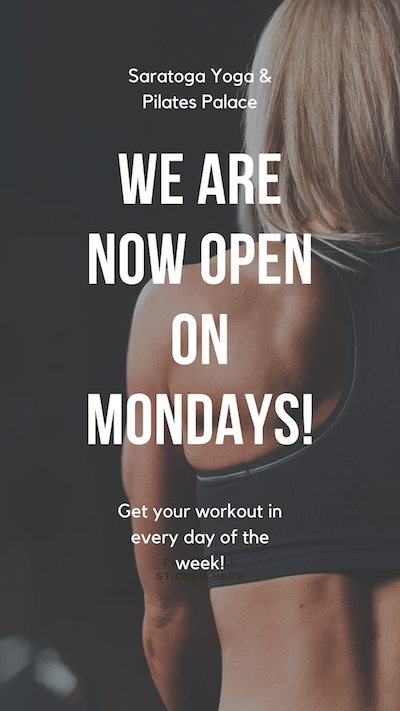 16. Answer FAQs
What are your customers' top asked question? You've got about 10-20 stories right there. Answer them in your stories to keep your customers informed.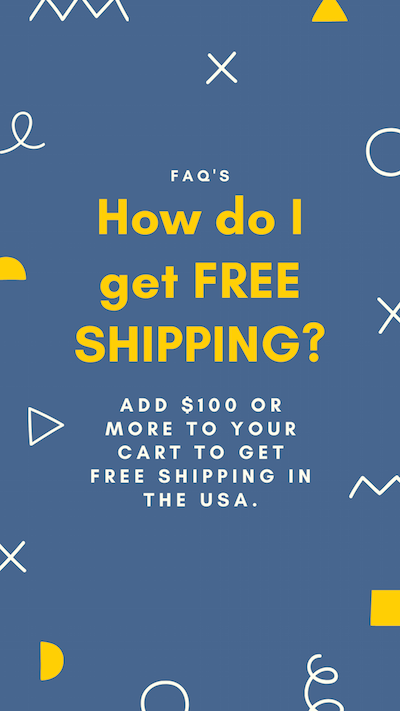 17. Tell a Piece of Your Company's History
Is today a special tay in your company's past? Let your followers know!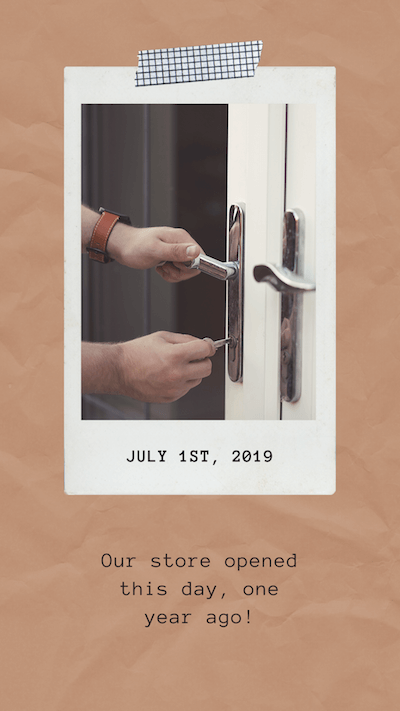 18. Reshare Customer Images
Customer generated images give an authentic voice to your brand. Just be sure to ask permission to share first!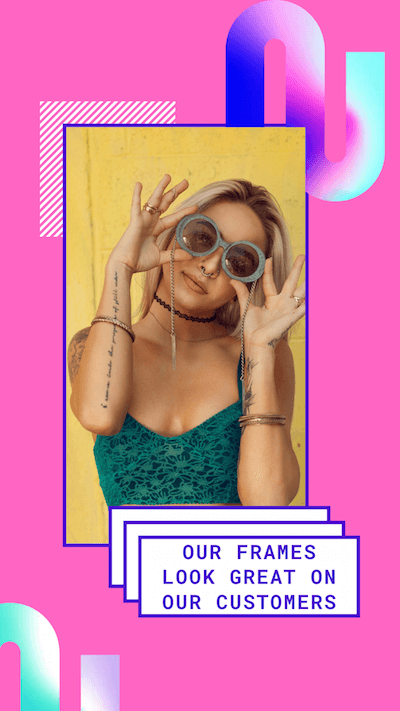 19. Highlight Reviews
The Reviews section is a bit buried on Facebook. Showcase your top-notch testimonials from in your stories!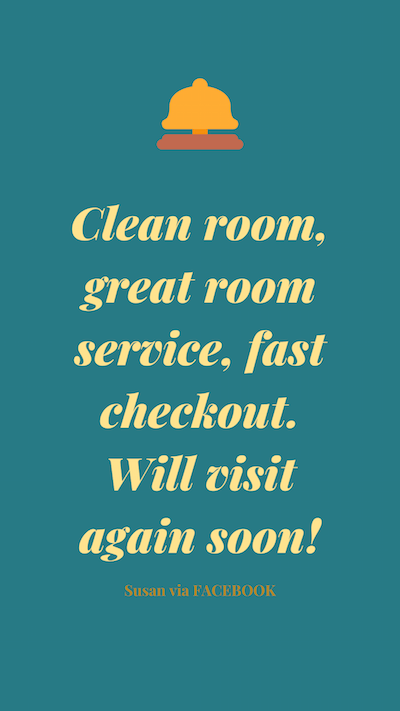 20. Share a Sneak Peak
New product launching soon? Are you offering a brand new service next month? Teasing an annual sale or event?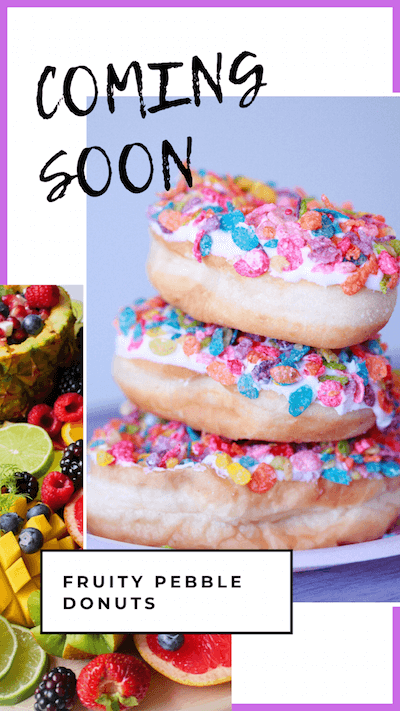 21. Before & After
How does you product or service benefit customers? Give us visual proof!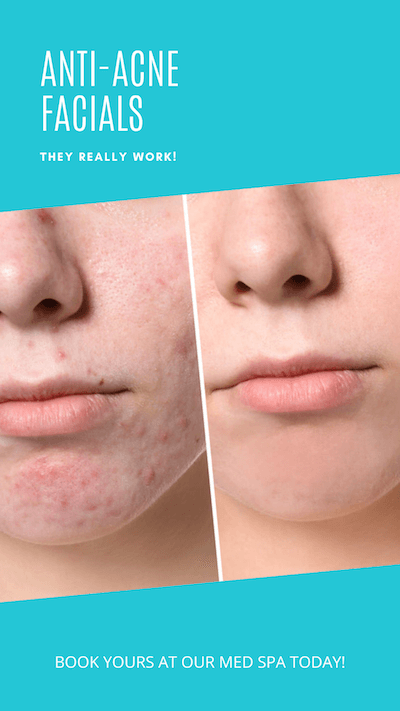 22. Share an Exclusive Offer
Reward your Facebook Story viewers for keeping up with your stories and you'll make them story viewers for life.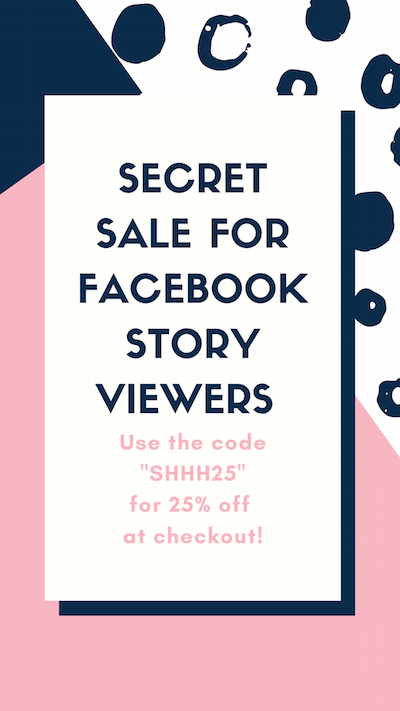 23. Show Your Workspace
Where do you make your magic? Followers love little glimpses behind the scenes that make brands human. Show them where your company gets work done!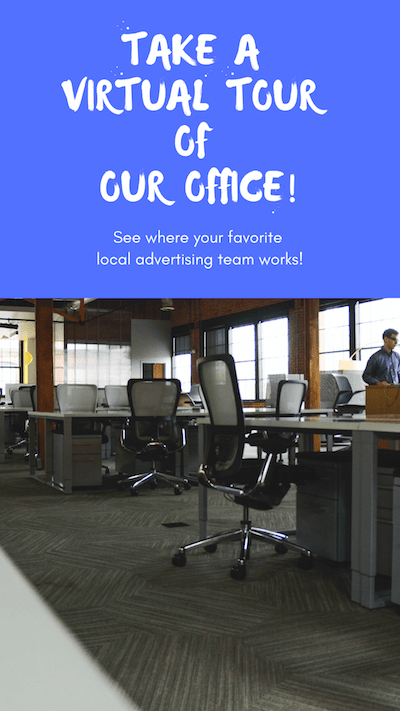 24. Overheard Water Cooler Conversations
What's everyone talking about in the office? Create a conversation and capitalize off recent cultural events in your story.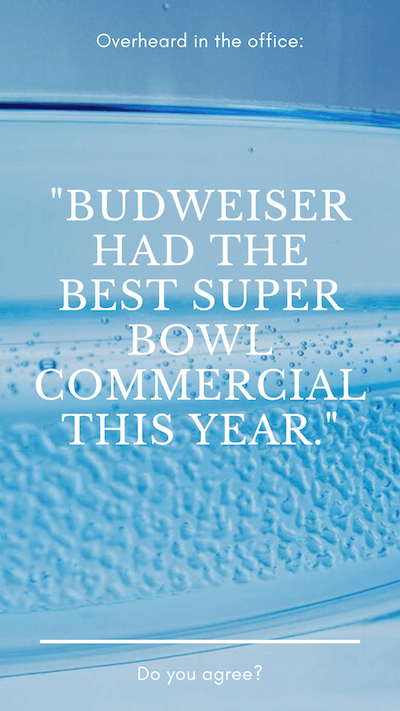 25. Product Demo
Use your stories as a teaching moment. You can go much more into detail in stories than you could in a single post.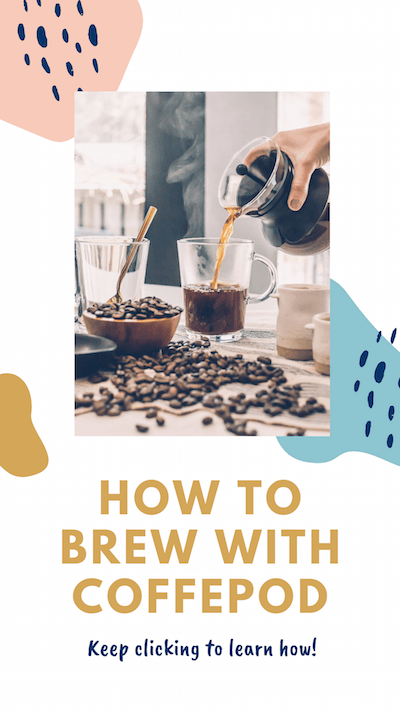 26. Two Truths & A Lie
Quiz your followers on facts about your business, products & services, customers, etc.
27. Promote Another Social Media Channel
Is one of your social media channels low on followers? Shout it out to your story!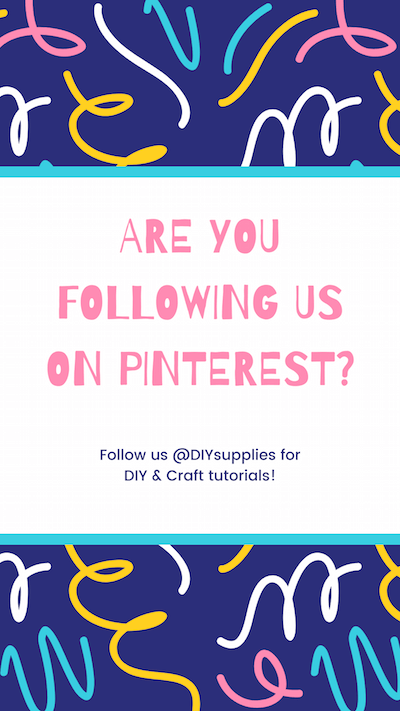 28. Shoutout Local Businesses
Spread a little bit of local love by highlighting the local businesses your office loves.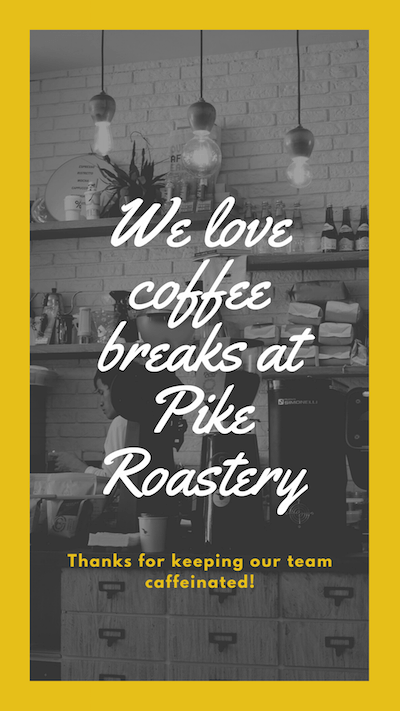 29. Call for Questions
Allow your followers to ask questions in an anonymous way by replying to your stories. Then, you can answer them in your stories or on your main page for everyone to see. If one person has a question about it, chances are several more do too!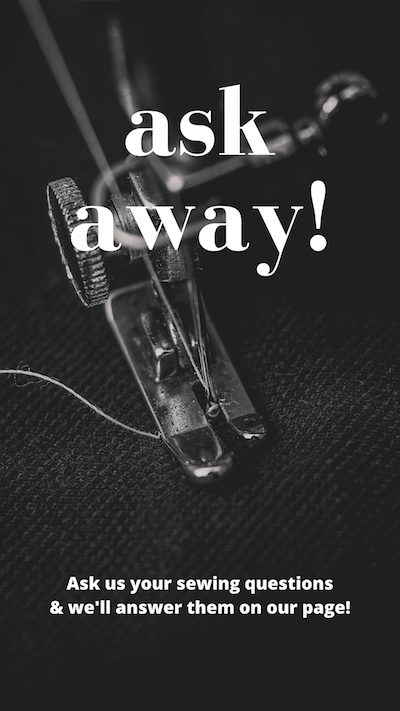 30. Start a Challenge
Launch a social media challenge via your stories, encouraging followers to post on their stories. This both engages your customers and spreads your business's reach organically!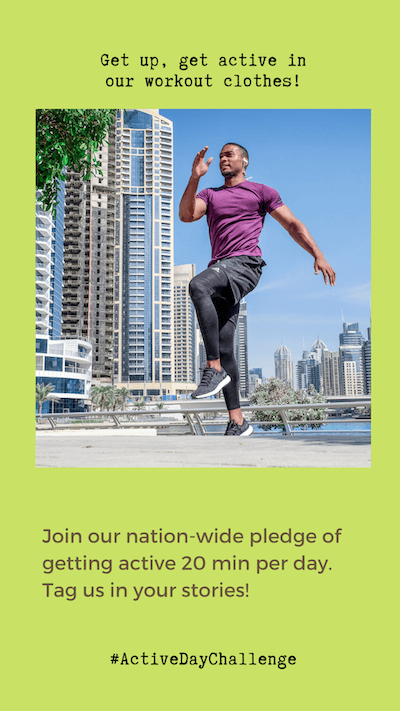 How to Make Your Facebook Stories Pop
Nowadays, you don't need to be a graphic designer to create beautiful and engaging design creatives. In fact, all of the Facebook story examples above were created using Canva.com. Canva is a great tool that comes with numerous pre-made templates for your social media pages, including Facebook Stories. Just drop in an image, edit your text, and you have a nice visual image in minutes.
Need Help With Your Facebook Marketing?
Is your business's Facebook game feeling stale? Our Facebook marketing experts can help your business with Facebook stories, posts, ads, and more in addition to offering our customized Facebook Blueprints. If you're looking to take your Facebook marketing to the next level, schedule a free 15 minute consultation today to see how we can help you.
Related Facebook blogs
Facebook Marketing Strategies for Restaurants – Learn how to set up a Facebook page for your restaurant, what to post & how to engage followers, plus get the scoop on Facebook events, contests & advertising!
Running Facebook Events? 5 Tips for Small Businesses – Get the word out about your business' next event by promoting it on Facebook! Read our top tips for creating & promoting events on Facebook successfully.