What is Local SEO?
Local SEO is a component of SEO strategy that focuses on optimizing your business's ability to rank for a particular location or region in local search results for all search engines. While Google tends to be the main focus when SEO strategies are concerned, we want to highlight the importance in optimizing rank for all search engines for the best online visibility. Local SEO strategy hones in on improving ranking for Maps, Google My Business (GMB), and local search results below the maps in a given search. Improving your ranking in local search grows your business's reputation within search engines and improves user experience for humans behind the search. 
Maps + Google My Business (GMB)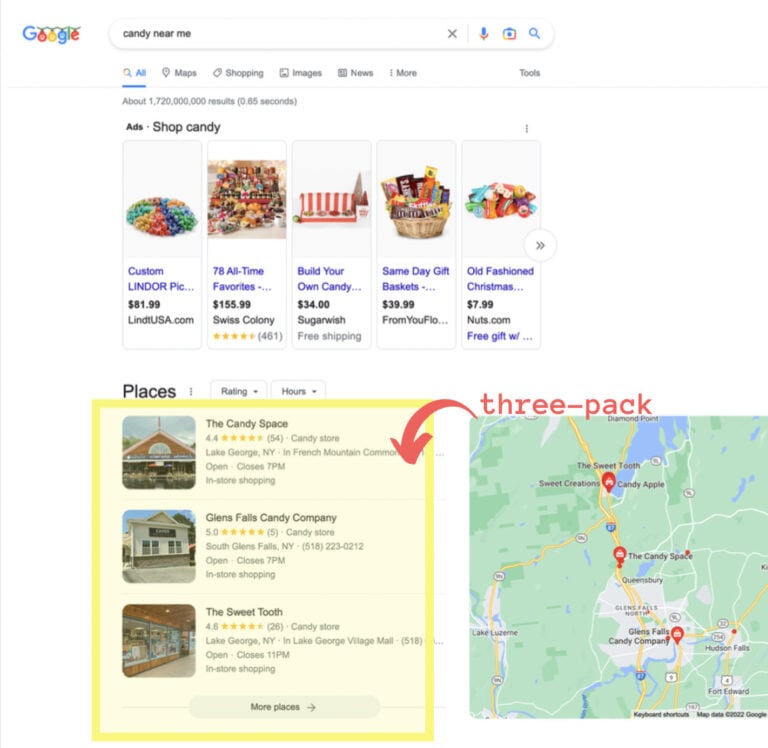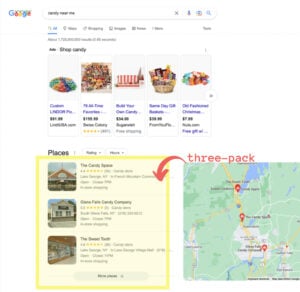 Ranking in the top three-pack of the maps for local search results is a high priority of local SEO search strategy. There are many factors that influence your ability to rank, a few of these include your physical location, reviews and reputation, and having consistent information across different facets of the internet.
Your business's physical address plays a major factor in what searches you rank for, the closer your physical address is to the user or the user's search query, the more likely you are to rank well. 
Along with your physical location, another important ranking factor involves having consistent and optimized business information. Claiming and optimizing your Google My Business (GMB) account helps search engines to see your business as reliable and valuable for users. 
Implementing localized descriptive keywords and phrases can aid your business in ranking for your desired audience. Whether on your GMB account, social media platforms, various local directories, or in news features, it is also important to ensure your name, address, and phone number (NAPs) are all consistent. Lacking consistency is a quick way to lose credibility from search engines and potential leads. 
Local SEO is also dependent on reputation and reviews which makes the way search engines and users perceive you important. Ensuring that you are creating content that is localized, valuable, and trustworthy can help you get featured or mentioned through backlinks in other articles, press, and resources. Additionally, good reviews and press on your GMB listing can help build your opportunity to rank if there is consistency among those reviews and ratings among internet and social platforms.
Local SERPS 
Ranking within the search results below maps (local SERPs) helps make your business visible when it is relevant towards the identified location of a user.  There are hundreds of factors that impact ranking. A few of these are: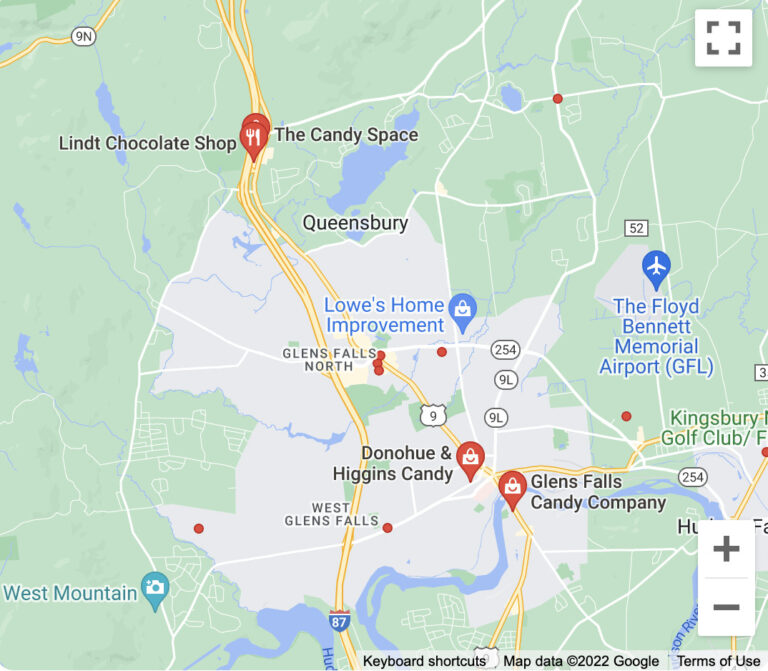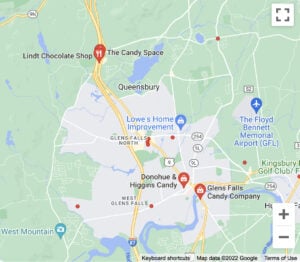 Optimized Content: The type of content you include on your website and the way it is optimized has a big impact on how your site will be ranked in local results. You also will want to ensure your website is optimized for your location by including specific pages with unique content that highlight your business area(s). This can be further enhanced by including location titles within employees bios to show presence in different regions if applicable. If your business is spread among different locations, finding a way to optimize for each of them is an important way to get found. Another great strategy for gaining local credibility and visibility is by publishing case studies from your specific location(s). Not only will this allow for additional keyword optimization for your geographical presence but it will also associate the objectives and expertise of your business with the location you're looking to rank for in a search.
Titles and Meta Descriptions: A simple yet often missed opportunity in local SEO strategy is ensuring the titles and meta descriptions on your pages are optimized for location based keywords. 
User Experience: In recent years, your site's user experience has become more and more important when determining ranking.  You will want to ensure your website

loads quickly and is mobile friendly. 
Why Does This Matter?
Now that you know a few key components that can impact your ability to rank in a local search, you may be wondering why local SEO is important for your business and what difference it can make. Here are a few statistics that stand out to us…
In 2022,

Safari Digital

found that nearly half

(46%)

of all internet searches have to do with location. In addition, over the past few years a rise in mobile use has ignited an increase in searches where users are looking to find businesses within close proximity to where they are in a given moment. 
According to

Hubspot

, since 2019 there has been over a

900%

increase in the use of phrases such as " *businesses* near me today". Not aiming to rank for those searches means missing out on a vast amount of current potential leads.
The top three businesses to rank in local SERPs (3-Pack) receive

44-61%*

of the total clicks resulting from search (Macmillan Design).
Brightlocal

has found that

77%

of consumers 'always' or 'regularly' read online reviews when browsing for local businesses indicating the importance of users having the ability to leave your business reviews and you having a reputation to warrant good ones. 
Seeing first hand evidence of how our client's businesses grow through the use of local SEO programs has displayed the positive impact it has on website traffic, local leads, and conversions. We helped Nature's Way Pest Control generate 10x more leads with a local SEO program. We also worked on local SEO with Blakeford, a Senior Living Community in Nashville, TN. Focusing on techniques to improve their rank in local search ended up leading to a 50% increase in website traffic from the Tennessee area. 
The most shocking statistic we want to provide you with is that despite the evidence supporting the necessity of local SEO, 58% of companies still aren't optimizing for local search, meaning over half of existing businesses are missing out on a large opportunity to increase their leads and conversions. If you want to grow your business and stay in front of your competitors both from a business and in search ranking standpoint, implementing a local SEO strategy is crucial and the time to start exploring is now.
Click here to learn about our local SEO services and schedule your free local SEO consultation