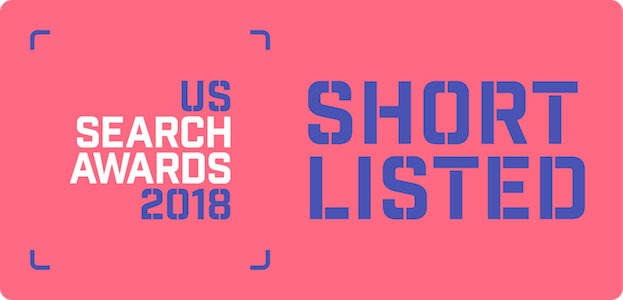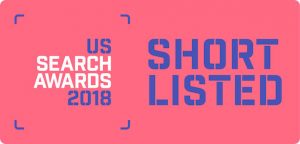 Mannix Marketing has been nominated for the US Search Awards shortlist in the competitive "Best Use of Content Marketing" category for Senior Digital Marketing Strategist Jessica Tracy's diligent work on American Heating Company's content marketing campaign.
Having won several US Search Awards since this competition debuted in 2013, the Mannix Team hopes to win an additional award at this year's ceremony.
Shortlisted in the 'Best Use of Content Marketing' Category
Regarded as the premier celebration of SEO, PPC, and content marketing in the United States, The US Search Awards attract hundreds of entries from the leading search and digital agencies across North America.
This year, Mannix Marketing has earned the spot on the shortlist for the "Best Use of Content Marketing" category for Jessica Tracy's work with American Heating Company. A panel of industry experts will judge this highly competitive category.
Mannix Marketing Inc. & American Heating Company – Valuable Content Marketing Campaign
Mannix began working with American Heating Company in 2014 and redesigned their website in 2015.  Senior Digital Marketing Strategist Jessica Tracy with Mannix has been working on American Heating Company's valuable content marketing campaign to improve AHC's online presence, increase organic search traffic to their website, and increase awareness of AHC among the industrial heating equipment industry in order to drive conversions and sales.
The project, which has utilized approximately 180 staff hours to date, included regularly updating blog posts and maintaining an ongoing content calendar, while continuing the efforts of on-site SEO services, competitor/industry research, and social media marketing.
Mannix helped AHC achieve a record year, meeting all goals established for the campaign and greatly exceeding the clients' expectations. Most, if not all, of American Heating Company's new customers are now finding the company through their website. There was a 97.47% increase in organic search traffic visiting the AHC website from the previous year.
The blog content has been a major factor in achieving success, with 28% of the site's total page views coming from the blog.
You can learn more about the ongoing SEO campaign here.
"Creating engaging and relevant content for a niche industry is challenging, but it's rewarding to see the difference it can make!" said Jessica Tracy, the strategist behind the content marketing campaign. "I'm grateful that Matt and the AHC team trust me to develop the content that represents their business and am so excited that our content campaign has been recognized by the US Search Awards!"
Mannix is consistently recognized for our campaigns, read more about our award-winning campaigns on our Awards Page.