Dunham's Bay Resort

Success Measured = More High Quality Traffic and New Website = More Bookings, Higher Occupancy
The Dunham's Bay Resort's new website was launched just prior to the 2017 summer season and despite a slow and rainy start to the summer tourism season, the hotels booking increased dramatically. The website analytics tell the same story, 56% more people visit the website. People stayed on the site to view more pages and page views increased.
Custom Website for Dunham's Bay Resort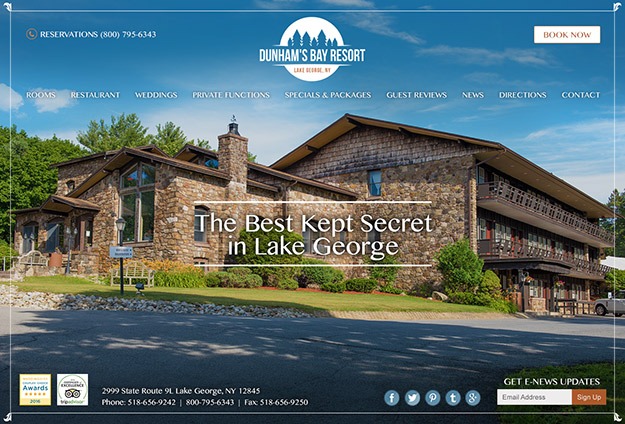 The Results
56%More Traffic
83%More Page Views
7%Lower Bounce Rate
Partner with Us Today and See Your Business Thrive Online
Ready to get started or want to learn more about how we work with clients? Let's get it scheduled.