The Inn on Gore Mountain offers the closest lodging to Gore Mountain along with an on-site restaurant where guests can enjoy delectable meals. They contacted Mannix Marketing with several goals in mind: Bring the website up-to-date with a fresh design, make it easy-to-use on desktop and mobile devices, and use the latest techniques for encouraging travelers to make a reservation.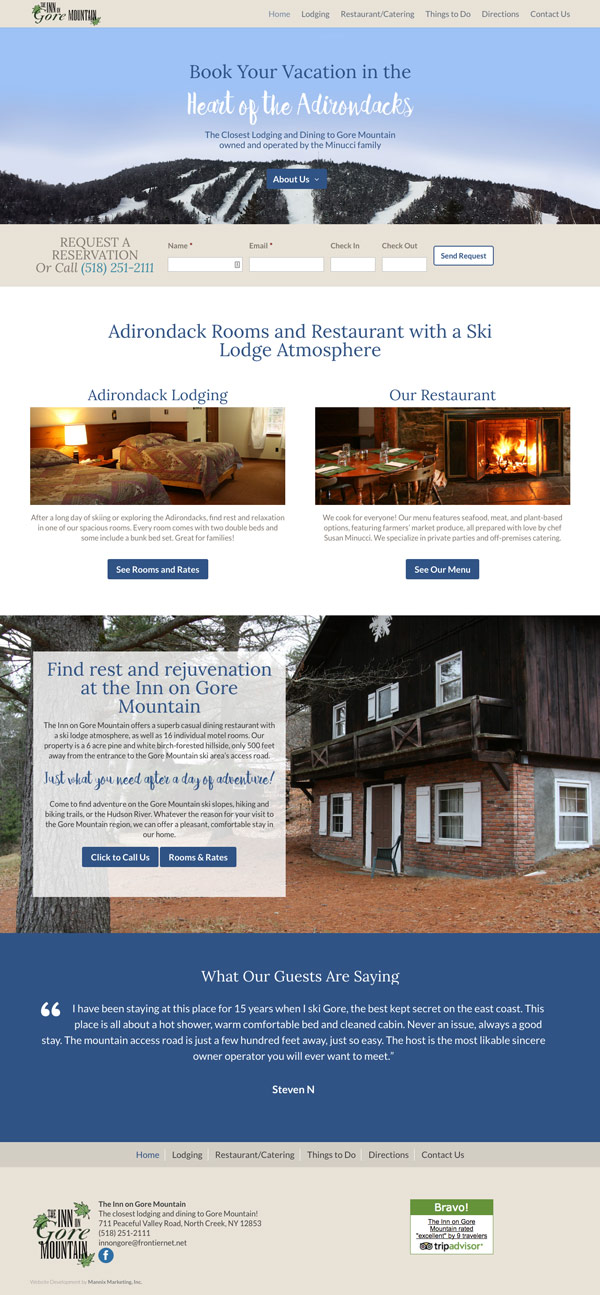 Modern Lodging Website for The Inn on Gore Mountain
Visitors can explore the accommodations through room photos, descriptions, and rates. The website also showcases the Inn's delectable dining option by providing a menu along with photos of their popular dishes. Because the website is built with mobile-friendly responsive design, visitors can easily explore the lodging accommodations, learn about dining and catering options, and request more information through the website from any device.